Keynote – Dan Cobley, Former MD, Google & Managing Partner, Fintech at Blenheim Chalcot
Former MD at Google, Dan will offer the Expo audience a unique insight into the Open Banking landscape, whilst offering his view on the adoption of technology innovations, from the dishwasher to the smart phone to Open Banking.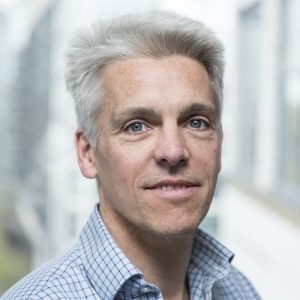 Former Managing Director, Google UK and Ireland and Managing Partner, Fintech, Blenheim Chalcot.
Open Banking – The next revolution or a damp squib?
Open Banking Expo opens the day with a c-level panel debate incorporating incumbent bank Lloyds and challenger bank Tandem, alongside key stakeholders in the Open Banking revolution, to slice and dice where we are now, where it is going and if it is truly the sea change the hype has led us to believe.
What changes – positive and negative – have we seen in response of the CMA Open Banking initiative?
What does the 'perfect' customer experience look and feel like?
How do we increase consumer adoption rates here in the UK?
Where are the opportunities both here in the UK and globally?
How can FinTechs enhance the Open Banking offering for both incumbent and challenger institutions?
How is data being used to drive positive customer outcomes?
Plus your questions from the floor
Chaired by Olly Betts, CEO, Open Wrks
Making Open Banking work – From hype to prototype
OpenWrks are a Fintech leading the charge in the Open Banking ecosystem, but Founder and CEO Olly Betts believes consumers will never buy Open Banking. Hear his thoughts on what needs to happen in financial services to realise the true benefit of Open Banking for real people and how businesses from any part of the industry can quickly and easily test and validate their own customer focused solutions powered by Open Banking APIs.
Global spotlight – Developing a global Open Banking standard
Open Banking is at different stages of the 'disruption cycle' in different markets, and everyone is looking to the UK for the first successes, case studies and pitfalls to avoid. This session will share best practice findings from across markets and explore the initiatives set in motion to converge on a global standard.
What are the global developments in the PSD2 & Open Banking landscape?
A look ahead to the future – what will the Open Banking space look like in 2025?
Emerging markets – which region is next to take up Open Banking and how far along are they?
Does Open Banking present new opportunities for UK lenders to move into new markets?
A new breed of hackers? Is your cyber security ready?
In this highly engaging and interactive session the senior leadership team within Deloitte will deliver their very own model for securitising your Open Banking strategy.
API Security and management
Adapting to GDPR
Sense checking your cyber security strategy
Defining strong customer authentication
Partner insight – Open Banking in credit referencing
Callcredit, the UK's fastest growing and second largest consumer data agency, will explore the use case of Open Banking in the increasingly regulated lending industry.
How Open Banking might change the affordability and credit reference landscape
What does this mean for consumers?
The power of Open Banking data insight
CEO spotlight – Fireside chat with a digital banking trailblazer
Anne Boden, Chief Executive Officer at Starling Bank, is a well-known pioneer of the digital banking phenomenon; her bank just won Best British Bank and Best Current Account Provider at the 2018 Best Bank Awards. In our special "fireside" chat, we will ask Anne to reveal her vision for Open Banking and offer delegates some key takeaways on where the real opportunities exist, how customer expectations will change in the short, medium and long team, and what the banking landscape might look like for the next generation.
SME spotlight – Accelerating growth via Open Banking
Open banking is set to have a major impact on the SME financing sector, opening new ways for small firms to connect to innovative fintech services. The options will be welcome: balancing cashflow and ensuring sufficient financial flexibility at all times is one of the biggest headaches for small and medium-sized enterprises. Our panel will consider:
What are the business opportunities for the SME market?
The challenges and hurdles that need to be overcome to maximise adoption rates
What can businesses learn from Open Banking implementation in the consumer space?
How to execute a revolutionary PR campaign to ease fears and promote positive user cases
Banking innovation – Artificial intelligence and machine learning in Open Banking
We welcome Tandem's Chief Technology Officer, Paul Clark to explore how artificial intelligence and machine learning can support Open Banking. As another digital banking pioneer, Paul is well-equipped to take you on a journey into the future. By the time you leave, you will understand:
What do we mean when we talk about AI & ML?
The importance of data
Getting the right models
The dangers of ML
Solving problems not selling products
Afternoon networking break
All delegates to join the main plenary for the interactive round table debate.
Roundtable discussions
Designed for open and intimate discussions, the roundtable groups led by a moderator will encourage open and frank discussions on the subject matter. Check back here for the group information soon.
Hackathon results and key findings
The UK's brightest technology minds came together whilst you enjoyed this agenda to uncover and transform ideas into reality within Open Banking. Here you'll discover the key findings and innovations.
Networking drinks reception
Open Banking - Enhancing Decisions
Harnessing Open Banking to help vulnerable customers
The most vulnerable customers may spend hours providing income and expenditure (I&E) information to a multitude of creditors. Open Banking can reduce this stress as it makes it fast, simple and secure for customers to provide full I&E information direct into your business without the need for long, intrusive phone calls or requests for further information.
How can regulators, associations and Open Banking pioneers create a positive Open Banking ecosystem?
Managing data portfolios within the new regulatory framework
Is Open Banking key to your collections strategy?
How can new Open Banking regulation support financial wellbeing?
Chaired by; Faith Reynolds, Independent Consumer Finance Expert and Financial Services Consumer Panel
Intelligent Decisions by Experian
Turning today's world of data into tomorrow's world of intelligence
How affordability can become more accurate and more inclusive – helping you reach more, engage more and connect more with customers and SMEs
How AI can transform bank account data into knowledge at speed, and scale
How can the growth in data fuel insight for value-added services that is far beyond a single decision?
From the horse's mouth: A true case study from First Direct
Director at First Direct, Nicholas Harrison, will provide an in depth insight into the First Direct Open Banking market place proposition, called Artha. Part of the FCA sandbox in tandem with fintech, Bud, this will be a highly engaging data driven session around the impact on the customer and overall customer experience.
Leveraging Open Banking to build the Smart Money Platform
Key technology at the heart of Customer Experience success- how to harness future technology and help more people unthink money & get more out of life.
Three different perspectives on the future of Open Banking
Three different perspectives on how and why Open Banking will revolutionise the global financial services market forever and the key drivers for success. In this highly engaging session there are NO slides, NO PowerPoint presentations, Just three unique market perspectives.
Session delivered by: Irina Tsyganok, Open Banking Engineering Lead, Lloyds Banking Group
Afternoon networking break
All delegates to join the main plenary for the interactive round table debate.
Networking drinks reception