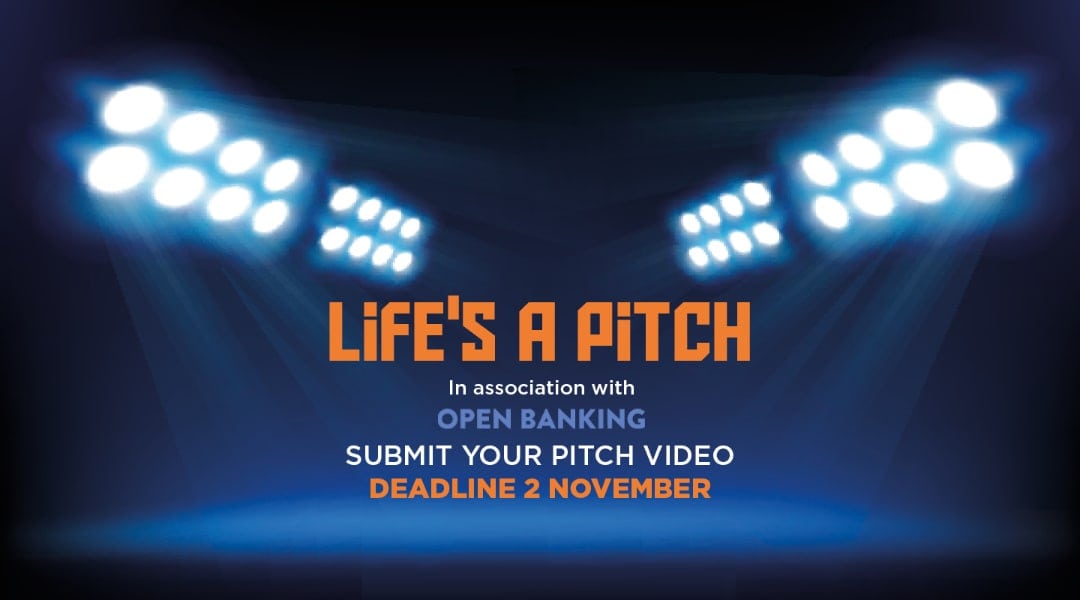 Produced by Open Banking Expo, a community of +10,000 global Open Finance executives, and in association with Open Banking Implementation Entity, Life's a Pitch is a competition that helps budding businesses connect with industry buyers and investors to open doors for start-ups and providers of new technology.
Entering is easy!
Entrants must be within their first two years of trading and are required to submit a short explainer video (1-3 minutes) detailing their Open Banking proposition. This could be directed at consumers or businesses.
All entries must be specific in that its proposition and/or service provision solves a problem or meets a growing need within one of the following themes;
Financial wellbeing
SME resurgence
Payments
Open Life (Using Open Banking principles outside of financial services)
Open Data
Our esteemed judging panel will rank the top three, who will be revealed in our Life's a Pitch session at 14:05 on Wednesday 25 November.
During this session our judging panel will grill each shortlisted company, and at the end, reveal the winner!
Judging panel
What you could win
The three shortlisted entrants will be given a virtual exhibition booth at the event. The winner will receive:
A £5,000 marketing campaign with www.openbankingexpo.com
A one-on-one consultancy with a digital transformation expert
1-year listing in the Open Banking Expo global online hub worth £2,500
One interview with company Exec, bringing your proposition to life
What to include in your video
When did you set up/launch?
What kind of problem are you solving for the end user?
How are you using data?
Summarise your offering/proposition in 50 words.