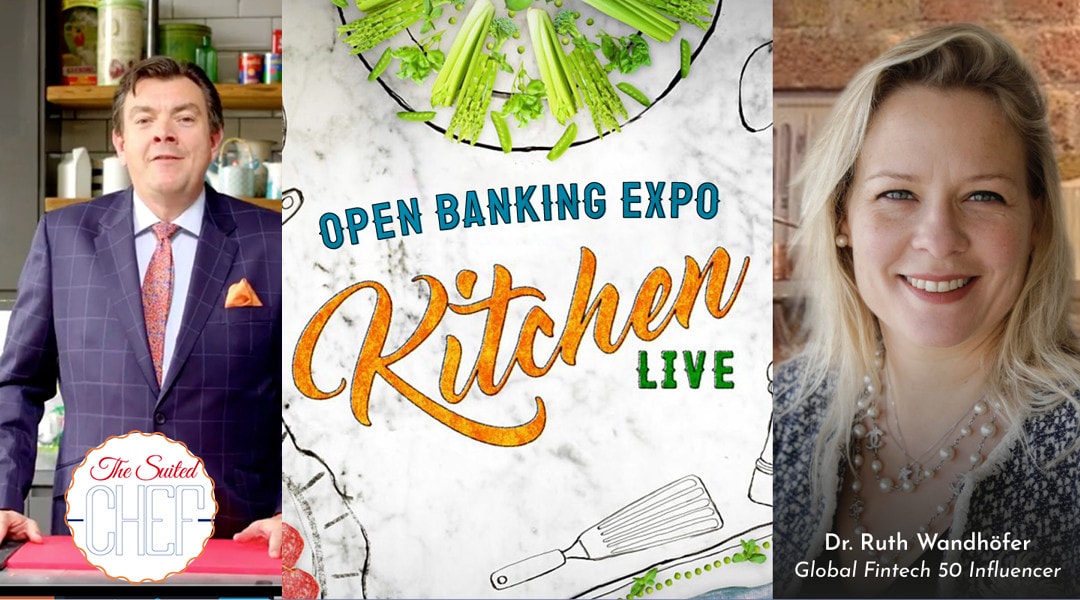 Open Banking Expo Kitchen Live In association with The Suited Chef
Global fintech powerhouse Ruth Wandhöfer joins us live in the kitchen at 10am on Wednesday 25 November in a unique interview setting with The Suited Chef. He is set to uncover Ruth's secrets for success and predictions for the future, with some food chat in between!
Open Banking Expo Digifest is delighted to welcome Ruth onto the agenda; her biography speaks for itself and we look forward to listening to her industry insight. The session will be live; so you can fire across any questions for The Suited Chef to ask Ruth.
Join us! This session is available to Virtual Free pass holders.