"Thank you to the Open Banking Expo team for creating such a great event. The audience you pulled together was amazing!"
Co-Chair, Open Banking & Payments Working Group
"There has been a great collection of people; leading figures from banks and fintech side by side discussing the subject of Open Banking."
Head of Digital Engagement, Barclays
"It has been an excellent event. The quality of speakers has been great, a fantastic range of experts from fintechs to banks, having good debates and quality discussions."
Director, first direct
"It's an amazing full house. It's exciting to see such an engaged audience."
Chief Executive Officer, Funding Options
"The event has been incredibly interesting. There are lots of really smart people from the industry here and I completely agree with the message of the that the customer should come first when considering Open Banking."
Customer Journey, Everyday Loans
"The conference has presented a great case for change, raised questions about adoption and then brought this to life with examples-based talks."
Chief Operating Officer, Cifas
"Open Banking Expo has been really illuminating. It has been great to see that Open Banking can offer huge benefits aside from revenue steam."
Senior Regulatory Guidance and Oversight Manager, Hitatchi Capital
"We particularly enjoyed the panel discussion about how Open Banking can benefit the most vulnerable people in our society. It was definitely worthwhile coming to the event."
Senior Customer Experience Manager, M&S Bank
"I travelled all the way from Norway to be at Open Banking Expo. It has been great to hear from banks, FinTechs and regulation bodies all under one roof."
Senior Consultant, EVRY
"It's been great to look at things from a consumer point of view. The content has been really engaging and answered a lot of questions I had."
Technology Leader, Unity Trust Bank
Open Banking Expo launched in 2018, bringing together a powerhouse of C-level professionals from the worlds of financial services, fintech and regulation. 100% said that the event was as important, if not more important, than other FS conferences. View the video to find out why.
08:00
REGISTRATION AND NETWORKING
09:00
LEADERS DEBATE
In partnership with
Innovation, Evolution, Revolution!
This panel will bring together key industry stakeholders in order to provide a state of play on the market since the PSD2 deadlined passed in September 2018. As an industry we have seen multiple bank and fintech tie ups, multiple compliance and regulation updates and a wave of product innovation that keeps on giving. Here we get expert analysis from across the financial services landscape whilst delegates will have an opportunity to engage in a high level Q&A.
The UK was first to implement, but where are we now. We get an update from a handful of first movers
Innovation is a key buzzword, but what needs to happen for banks to truly be labelled Open Banking movers and shakers?
Open Banking framework- can the maze be connected globally and how we can we work closer with other countries to reach excellence
09:45
Session brought to you by OpenWrks
10:10
Fireside Chat: What's next for the organisations that shaped Open Banking when the clock strikes midnight on the 14th September and the PSD2 deadline passes
11:10
Panel: Open Banking and supercharging UK business through innovation
Powered by
11:55
An Open Banking journey through the eyes of ClearBank, the UK's first clearing bank
12:25
Open Banking and credit reference delivered by TransUnion
TransUnion's first year in live; use cases, proof points and what the future holds. This session will delve into and deliver insight on the following themes:
The next generation of credit and affordability
Live use cases and proof points
Predictions for 2020
13:50
Session delivered by Token
14:15
Panel: Assessing the fraud risks within Open Banking
In partnership with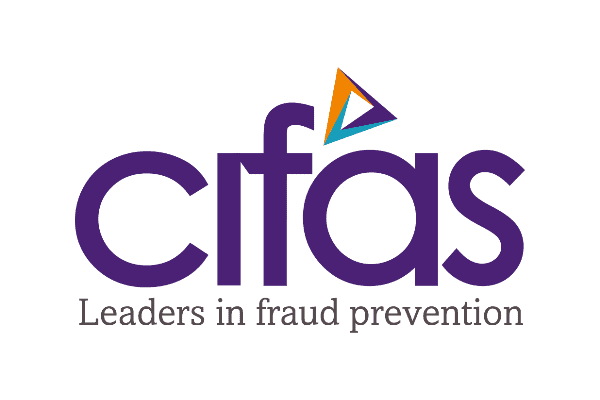 Bringing you view from across the financial services landscape, this panel will cover:
What are the running financial crime concerns for consideration across the Open Banking ecosystem?
The Strong Customer Authentication deadline is looming. We will see further bank/fintech partnerships or firms   innovating from within to ensure customer security?
As more TPP's enter the market the possibility of fraud increases at the on boarding stage- how can banks combat this?
14:55
Session delivered by:
15:20
AFTERNOON NETWORKING BREAK
15:45
Underneath the Open Banking bonnet
16:15
Open Banking Unplugged…
Hear from the latest fintechs on the street changing the way you offer financial services products and the way your customers engage with your services.
11:10
Panel: The gloves are off in the battle of payments
Here we will explore the future of the payments landscape with regulation, innovation and strategy at the heart of the debate. We will have four unique views from all corners of the market, when as an industry, we continue to grapple with product evolution, heightened competition and increased regulation across the financial services sphere.
11:55
Case study: Through the doors of RBS. The first of the CMA 9 to execute account to account payment services
12:25
European legal update
This session will identify the challenges around the European Banking Association database and issues surrounding identity and regulatory checking of TPPs including;
Whether an ASPSP should or must verify the TPP's identity as included in the eIDAS certificate; and if so,
How an ASPSP should go about conducting such verification in practice
Issues with EBA and national registers
Mismatch between eIDAS certificates and relevant registers
13:50
Open Banking For Good – challenge accepted!
We sit down with those pioneering the use of Open Banking technology to help the UK's most vulnerable.
14:15
Panel: A unique view from inside the four walls of those trailblazing consumer adoption in Open Banking
14:55
Managing business models that work with, rather than against, consumer behaviour
Consumer finance expert, Faith Reynolds, will deliver this highly engaging session whilst touching on:
Learning from consumer behaviour
Balancing interests
Thinking differently
15:20
AFTERNOON NETWORKING BREAK
15:45
A challengers view: API first, bank second
How is FinTech having such an impact on the financial world? The answer lies in the Tech of FinTech, which represents not only modern software technology, but also modern technology practices and culture. This talk will look at how building a great API backed by a robust software product can help you survive in our cloud-based world, and how your digital transformation will fail if you try to change the tech without changing the tech culture.
16:15
Session to be announced
11:10
Panel: The women that helped launch the FinTech phenomenon which continues to facilitate Open Banking today
It's reported female entrepreneurs make up 1/3 of the total of entrepreneurs globally- how do we continue to swing the pendulum back to the centre point?
With the changing regulation and continued innovation is it now or never for neo banks?
What will the financial services landscape look like in ten years' time?
Is enough being done to communicate the benefits of Open Banking to consumers? If not, why? Lack of product innovation? Too much focus on meeting the regulatory focus? Anxiousness about competition in the market with it now being 'too open'?
11:55
Session reserved for partner
12:25
The future of the insurance market with Open Banking at the helm
13:50
Global Spotlight
Case stody: Bringing Open Banking to Life
The main mover in Spain offers its insight into the spanish banking giants move into Open Banking.
14:15
Global Spotlight
Panel: Global developments in an Open Finance World
15:20
AFTERNOON NETWORKING BREAK
15:45
Technology Deep Dive
Preparing for the digital future – APIs as products, and the "API Experience"
One of the leading high street banks will dive into successful API project management including the following:
• Platform, architecture and tools
• Security and API interoperability
• API discovery and reuse
16:15
Technology Deep Dive
Regulatory update from the Open Banking Implementation Entity with technology at the heart
16:50
CLOSING CHAMPAGNE KEYNOTE