Open Banking Expo Canada Speakers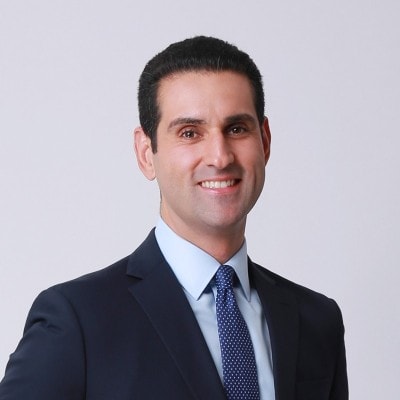 Abraham Tachjian
Open Banking Lead
Department of Finance Canada
Abraham Tachjian
Open Banking Lead
Department of Finance Canada
Government of Canada
Abraham Tachjian is Canada's open banking lead, named by the Honourable Randy Boissonnault, Associate Minister of Finance, in March 2022. Mr. Tachjian has extensive experience related to open banking in Canada and internationally. He was a Director in the Financial Services practice at PwC Canada. He helped found Mox Bank, a new digital bank in Hong Kong, and was Director of Digital Banking of Standard Chartered Bank in Singapore where he was responsible for the implementation of emerging technologies.
Mr. Tachjian earned a B.A. from Concordia University, an LL.B in civil law from Université de Montréal, a J.D. in common law from University of Ottawa and a certificate in Chinese Law from China University of Political Science and Law in Beijing. He is a member of the Law Society of Ontario and the Barreau du Québec.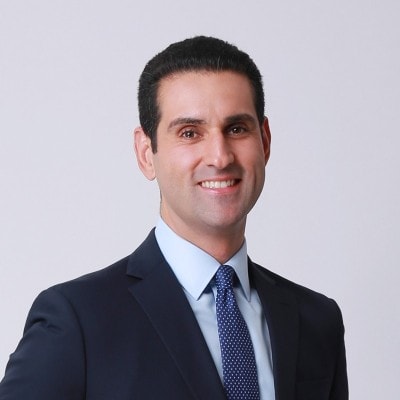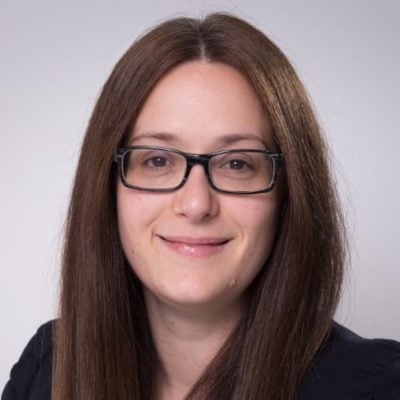 Cyrielle Chiron
Senior Vice President, Product Strategy and Innovation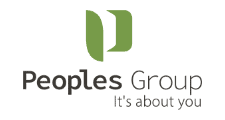 Cyrielle Chiron
Senior Vice President, Product Strategy and Innovation
Peoples Group
Cyrielle Chiron is the SVP, Product Strategy & Innovation at Peoples Group. She leads the development of new products and services including the Innovation Hub's activities. Prior to Peoples Group, she was with Payments Canada as Chief Strategy Officer where she was responsible for leading the research and strategy teams. Cyrielle offers a wealth of payments, retail and commercial financial services knowledge, and has an extensive international career in research and consultancy in the financial industry. She is also a regular speaker at thought leadership events and was the host of the PayPod while working at Payments Canada. Prior to Payments Canada, she was Managing Director, North & Latin America for RFi Global and was responsible for all research programs, sales & operations across North and Latin America. Prior to RFi Global, she was with IAG as Senior Strategy Analyst and CoreData as Head of Research Asia Pacific.
She has two BBAs in international Business (Helia & Rouen Business School), and a Master's Degree (Hons), MSc International Marketing and Communication Management (Ecole supérieure de Commerce de Toulouse).
Peoples Trust Company, part of Peoples Group, is a leading issuer of prepaid payment cards and an innovative merchant acquirer. They are an entrepreneurial organization that excels at customizing solutions to fit the needs of their clients. As a result, they have been recognized as a pioneer and innovator of prepaid cards in Canada, and as an early adopter of payment solutions. Peoples has partnered with many of Canada's FinTechs, giving them the tools and guidance to help realize their success.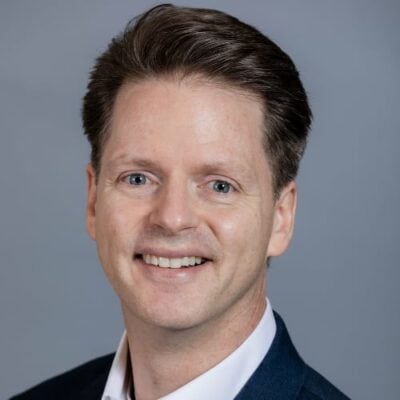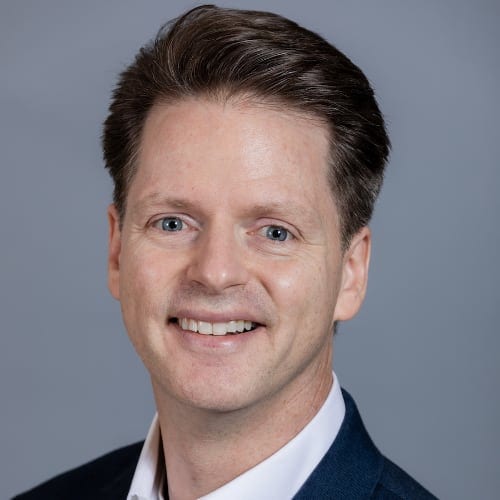 Don Cardinal
Canadian Director
Don Cardinal
Canadian Director
Financial Data Exchange
Don Cardinal is Managing Director of the Financial Data Exchange (FDX). Cardinal leads FDX by engaging with FDX members across the financial services and fintech ecosystem in the US and Canada to develop and implement the FDX API technical standard and to promote FDX's five principles for permissioned data sharing: Control, Access, Transparency, Traceability & Security. Since its launch in October 2018 with 21 founding members, Cardinal has grown the nonprofit standards body to over 185 member organizations and 16 million consumer accounts have been migrated to the FDX API in North America.
Don comes to FDX after more than 20 years with Bank of America, where he served in key leadership roles as the Privacy Officer of their Military Bank, the Digital Banking VP for Military Bank, VP in Digital Banking, and most recently as a Senior VP in Global Information Security, where he orchestrated the bank's DMARC email security implementation. From 2016 to 2018, Don also served as co-chair of the Financial Services Information Sharing and Analysis Center's (FS-ISAC) Aggregation Working Group. Prior to his banking career, Don worked for a fintech, writing tax preparation software.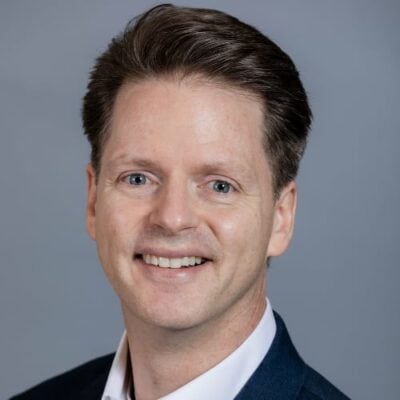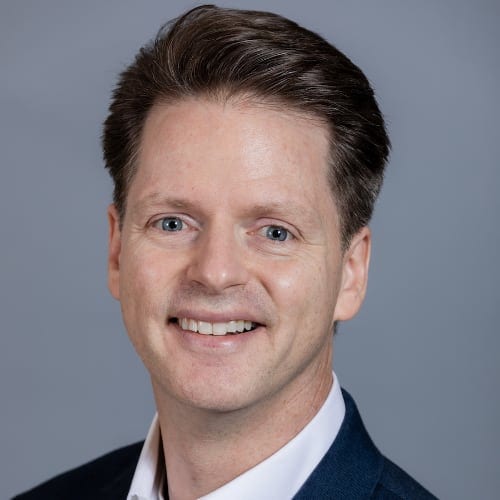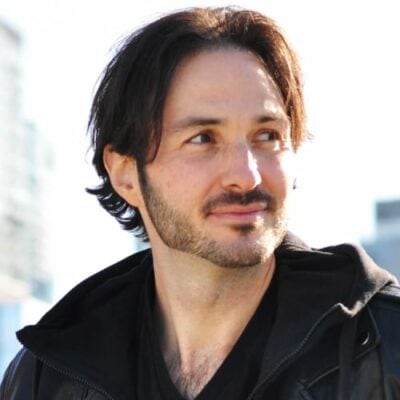 Eytan Bensoussan
Chief Executive Officer
Eytan Bensoussan
Chief Executive Officer
NorthOne
Eytan deeply believes that the success of the small business sector is one of the most important causes of our time. It has the potential to reduce income inequality, increase economic mobility, and empower underbanked communities across the nation. Creating a banking service that leverages the best technology in the world to propel America's SMBs on their journeys is why Eytan started NorthOne.
Prior to NorthOne, Eytan was a spent 6 years at McKinsey & Company. He served clients in the Financial Services industry, usually on the topic of digital customer experience and financial inclusion.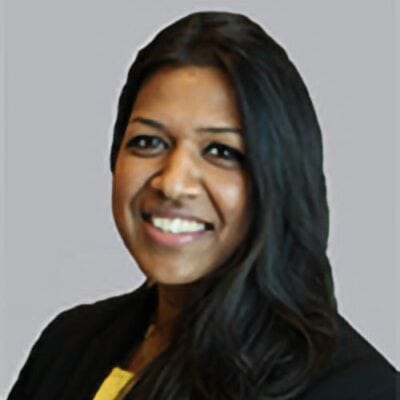 Mahima Poddar
Group Head, Personal Banking
Mahima Poddar
Group Head, Personal Banking
EQ Bank
As the Senior Vice-President & Group Head of Personal Banking at Equitable Bank, Mahima leads EQ Bank, Canada's leading digital bank, the Single-Family mortgage businesses, the decumulation lines of business in Reverse Mortgages and CSV Lending, Marketing, and the distribution of deposit products through the Financial Planning channel. Mahima joined Equitable in 2016 to lead the Corporate Development team, grew her mandate to include digital banking and marketing in 2019, and eventually to lead the Personal Banking division in 2020. Under her leadership, Equitable has acquired both Bennington Financial and the Maple Bank portfolio and introduced the decumulation lines of business; while EQ Bank surpassed $7 billion in total deposits, and successfully introduced a suite of new products and features.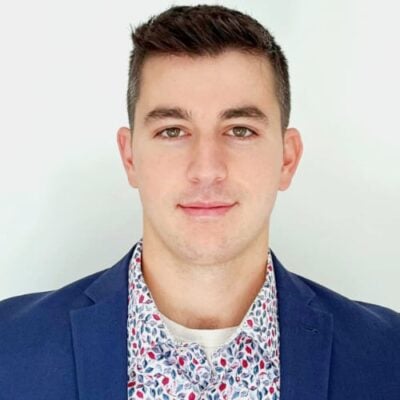 Patrick Barr
Director, Strategy & Programs
Patrick Barr
Director, Strategy & Programs Large Credit Union Coalition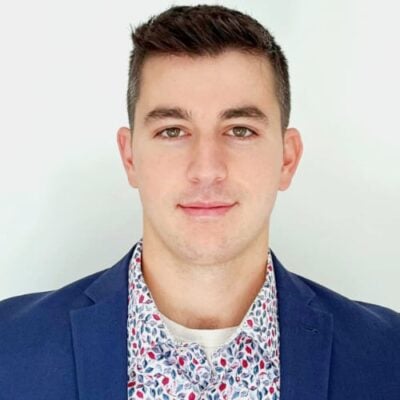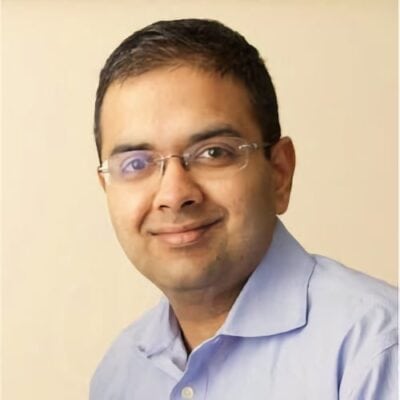 Sandeep Achar
Director Strategy, Emerging Businesses
Sandeep Achar
Director Strategy, Emerging Businesses
BMO Financial Group
As Director Strategy – Emerging Businesses, Sandeep leads BMO's efforts on monitoring and driving strategy, integration and business response towards disruptive market forces that drive the evolution of payments, retail and business banking (such as Open Banking, RTR, Digital Assets, Banking as a Service & others). He is also responsible for the creation and ongoing refinement of Horizon 2, 3 roadmap to inform capability gaps to defend against disruptions.
In addition to this role at BMO, Sandeep is an exec advisor to the Masters of Digital Product Management program at Queen's University and volunteers as a Strategic Partnerships Lead for TEDx Toronto.
Sandeep is a graduate of the Smith School of Business, Queen's University with a Masters of Business Administration degree. He also holds a Bachelor of Engineering degree from the National Institute of Engineering in India.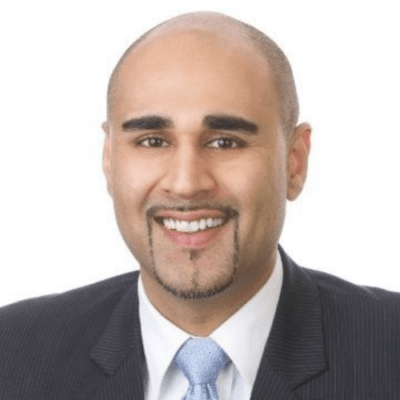 Shekher Puri
Vice President Digital Components and Platforms
Shekher Puri
Vice President Digital Components and Platforms
RBC
As a leader with Canada's largest Financial Institution, Shekher began his career at RBC in 2002, where he joined the branch network and held several leadership roles, including Regional Vice President, Integrated Markets, in GTR. He also brings experience from working in leadership roles at the Advice Centre, RBC Insurance and Mutual Funds Distribution. In 2019, Shekher took on leadership of the Digital Identity, Security, Access, APIs and Open Banking team, which has launched several industry-leading solutions that are being used across RBC Channels and Businesses, for example, North America's first Digital Identity Verification solution in 2020. In his current role, Shekher is responsible for identifying, building, and deploying critical re-usable digital patterns, assets, and components to drive digital engagement, bionic sales, and strategic reuse. Shekher is accountable for scaling the manufacturing of re-usable components and rethinking how RBC manages digital capabilities. Shekher continues to also lead the Digital Identity, Access & Security, and Open Banking/APIs strategy for RBC.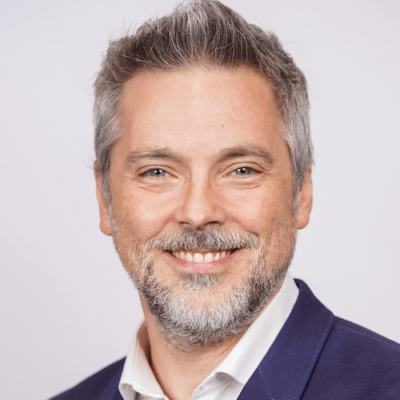 Stéphane Bousquet
Leader — Open Banking & Digital ID
Stéphane Bousquet
Leader — Open Banking & Digital ID
National Bank of Canada
With over 25 years of experience in digital strategy and transformation, Stéphane has made a name for himself as a key player in the evolution of Canada's digital landscape.
Prior to working at National Bank of Canada, Stephane was active in the media industry where he led numerous digital transformation programs for the Sun Media Corporation, the National Film Board of Canada and the Canadian Broadcasting Corporation. Stephane holds bachelor's and master's degrees in Communications and Digital Media from the University of Quebec in Montréal (UQAM).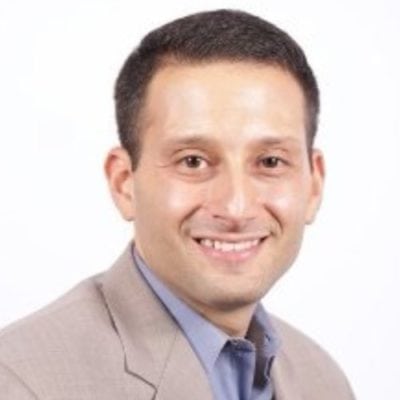 Steve Boms
Founder & President
Steve Boms
Founder & President
Allon Advocacy
Steve Boms, Executive Director of the Financial Data and Technology Association of North America, has more than 15 years of experience working inside government, public and private companies, trade organizations, and the technology industry, and assists member companies and clients in working with policymakers in Washington, in statehouses across the United States, and internationally. Steve has spent his career focused on complex financial services public policy issues, having worked in the United States Congress on the committee with jurisdiction over banking issues. He has led advocacy efforts and public policy teams globally for equity options exchanges, large U.S.-based financial institutions, and leading fintech firms. A recognized expert in the intersection of financial technology and public policy, Steve has testified before the United States Senate, the Senate of Canada, and the Organisation for Economic Cooperation and Development regarding financial services and technology.
In addition to working directly with FDATA North America's members, he is a frequent conference panelist and his perspective is solicited by reporters on the technology, financial services, and regulatory beats.
Steve is also the President and founder of Allon Advocacy, LLC, a public policy firm that helps technology, fintech and financial services firms navigate complex public policy and public affairs environments around the world.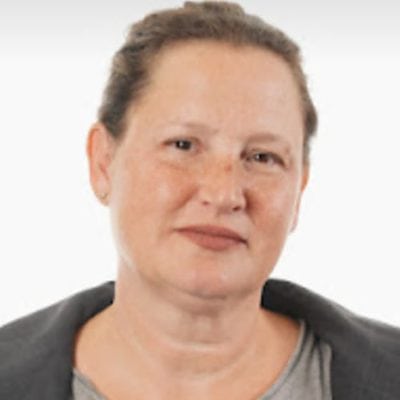 Victoria Clark
Managing Director, Payments
Victoria Clark
Managing Director, Payments
ATB Financial
Victoria is a Managing Director in ATB's Payments and Banking Products team, supplying solutions for ATB's 815,000 clients. In addition to setting the direction and leading the team accountable for ATB's card solutions, and co-elevating ATB's payments strategy, Victoria is leading the working committee to enable ATB's open banking strategy.