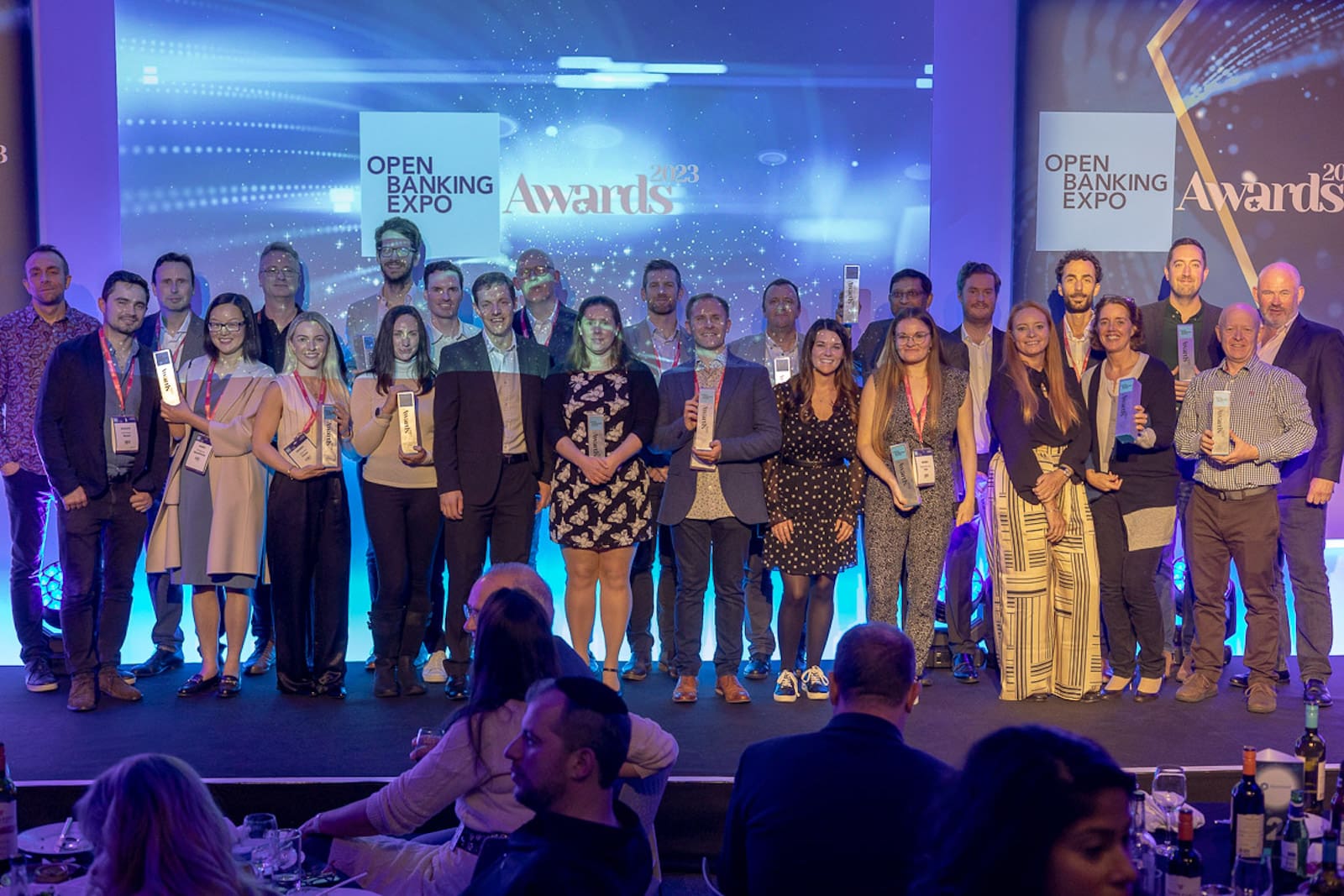 Open Banking Expo Awards 2023 winners revealed
The winners of the Open Banking Expo Awards 2023 have been announced, with Open Data and payments platform Moneyhub scooping two Awards, and UK-based merchant Williams Trade Supplies also recognised in two categories.
The winners were revealed at a ceremony hosted by award-winning comedy compere Stephen Grant, at the Business Design Centre in London, at the end of the second day (18 October) of Open Banking Expo UK and Europe.
Moneyhub won the awards for Best App and Best Open Finance Application, respectively, with the judges remarking on its "comprehensive user interface" and "clear move to Open Finance".
Mike Mann, finance director at Williams Trade Supplies, took home the Award for Pioneer – Individual, for going "above and beyond his day job to drive Open Banking adoption in an omni-channel fashion".
Williams Trade Supplies was also Highly Commended in the Best Use of Open Banking by a Non-Financial Services Company category, which was won by JS Group and Payit by NatWest.
This year, the Pioneer – Organisation was awarded to Konsentus, with the judges agreeing that it has been "instrumental in establishing global Open Banking standards and championing the adoption of Open Finance globally".
For the first time, there were three Women in Open Banking awards categories, with the Rising Star category won by Amie Kadhim, head of commercial at Yaspa, who the judges said "has a bright future ahead of her".
Emma Steeley, chief executive officer of Aro, scooped the Woman of the Year – UK Award and Lena Hackelöer, founder and chief executive officer of Brite Payments, was named Woman of the Year – International.
The judges lauded Steeley's "leadership impact" and said she has "driven significant amounts of change" at Aro, while Hackelöer was called "a shining example" of a female founder in the sector, with a "strong commitment to driving diversity".
The winners were agreed by a stellar panel of judges, representing the full spectrum of the Open Banking ecosystem. The judging was co-chaired by David Parker, chief executive officer of Polymath Consulting and David Beardmore, ecosystems development director at Raidiam.
Abound, Salad Money, Vyne, GoCardless, and Moneysuite were among the other winners on the night, while Comma and Weavr took the Award for Best Open Banking Partnership – Consumer, and PayPoint and Obconnect won Best Open Banking Partnership – Commercial.
Co-founder of Open Banking Expo, Kelly Stanley said, "The Open Banking Expo Awards are one of the highlights of our year and to come together to celebrate the best of the Open Banking, Open Finance and Payments is always a real occasion.
"It was extra special this year as the ceremony was the culmination of Open Banking Expo UK & Europe; which welcomed over a thousand guests across two days.
"We received 100 entries this year, which is a record high and makes the awards a real stamp of approval.
"It was a fabulous evening and an honour to reward so many companies and individuals across the fintech and financial services ecosystem. A huge congratulations to all our winners."