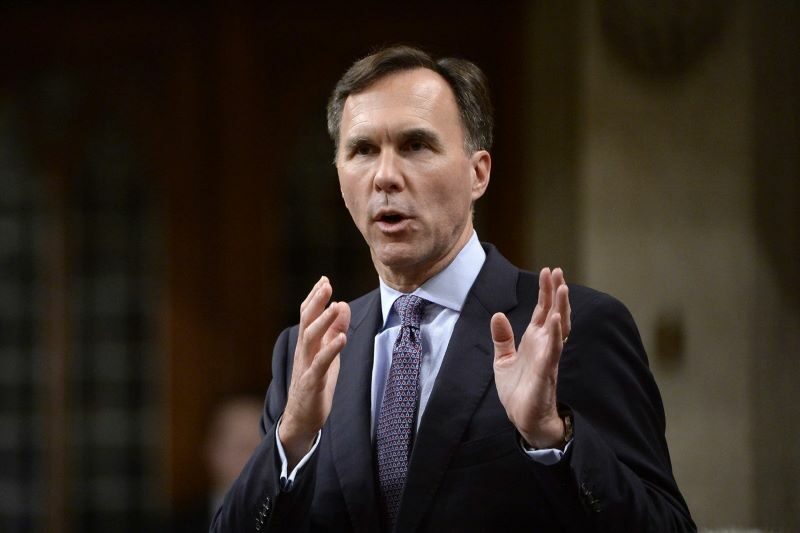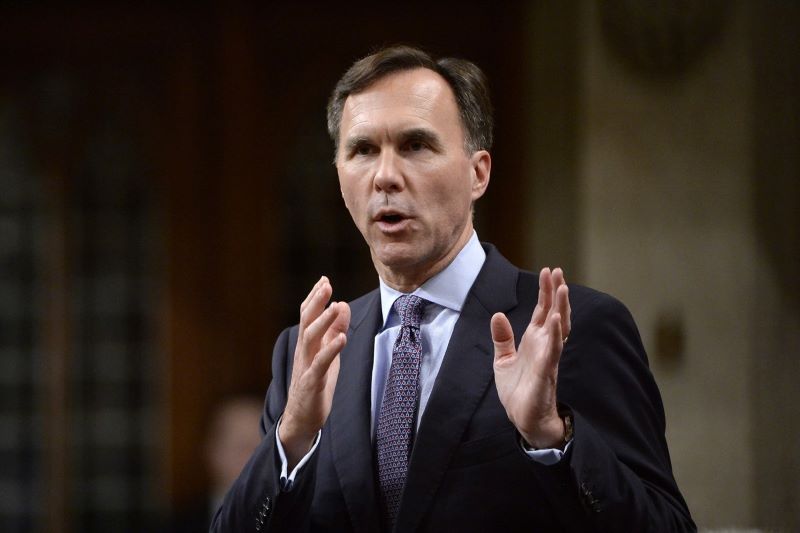 Bill Morneau proposes 'industry-led' approach to Open Banking in Canada
Canada's Open Banking framework should take the form of an "industry-led solution with appropriate government oversight", according to the country's former finance minister and senior fellow at the Jackson Institute, Bill Morneau.
In his opening keynote at Open Banking Expo Canada on 23 November, Morneau told delegates that his "main message" is that an industry-led solution "will buy time", and that forcing the regulators to determine a top-down regime will "run into implementation and execution risks".
Speaking on day one of the virtual two-day event, the former Canadian finance minister told the industry that while Open Banking in Canada is "no longer a question of if or when, but how" and reminded them that the federal government recently affirmed its commitment to have a framework in place, he also called on the industry participants to "maintain the attention on the file".
"As I know in politics, nothing is guaranteed until it's delivered," he said.
In his address, Morneau also told the ecosystem to "tone down any rhetoric against any banks, fintech companies or digital giants" given that this is "not likely to advance the cause".
Morneau added: "Fights between those with a different perspective inevitably delay implementations."
He urged fintechs to find "more common ground with incumbent banks" and said to any banks present that "the focus in this process should be on risk management… consumer protection".
"There's room for everyone to do better," he added. "Banks on the competition side and fintechs on the regulation side."
Morneau's keynote was followed by the first panel session of the Expo, titled Consumer directed finance – shaping Canada's fintech future.
During the session, National Bank of Canada's Open Banking leader Stéphane Bousquet said that he agreed with Morneau's statement that "industry has a major role to play in the standing of the structure".
Bousquet added: "We need to get to work ASAP. If we put ourselves on standby and wait for government to name an Open Banking lead, we will never meet that 2023 deadline. We have to start hammering out these concepts, some of them are going to be quite complex to nail down."
Saba Shariff, head of new product development and corporate strategy at Symcor, said: "Industry can move together and can move large files forward. Regulatory pressure is helpful but I don't think any of us are waiting for that to come down."
But Citi's Mayank Mishra, managing director, global head of digital channels, called for a hybrid model.
He suggested the creation of "a standard utility that can take care of consent management and digital identity across the country" and that could act as a "catalyst" for participation.
Open Banking Expo Canada continues today (24 November), with headline partner Equifax Canada.
Register here to watch back the sessions from yesterday on demand.