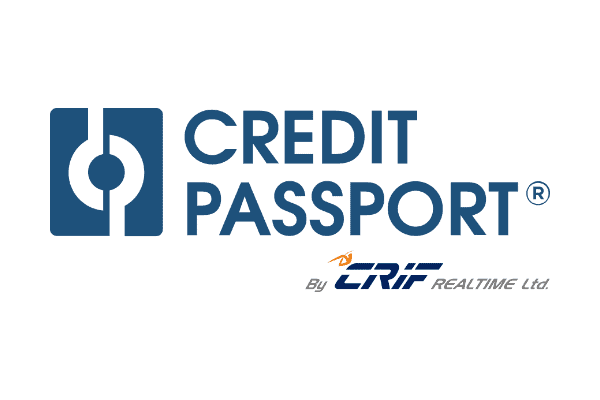 Account information service provider
Open Banking & PSD2 connectivity
Risk and fraud analytics
Credit Passport® is a unique, real-time business credit score developed by CRIF Realtime Ltd. Powered by Open Banking, it provides SMEs with a free and transparent real-time credit score to help them maintain or improve their financial health and make it easier to access best-fit financial services.

Credit Passport® also supports banks, alternative lenders and comparison platforms by offering the most accurate view of an SME's credit quality.
With certification according to an industry recognised standard, and its clear and concise output, Credit Passport® facilitates accurate credit pricing and improves the flow of credit to SMEs across the board.


CRIF Realtime Ltd. is part of CRIF, a global company specialising in the development of credit bureau services, business information systems and credit solutions, which operates in more than 40 countries in four continents (Europe, America, Africa and Asia). With over 10,500 banks, 600 insurance companies and 82,000 business clients in 50 countries, CRIF constantly innovates to harness the power of data and solutions, enabling its clients to streamline decision making and accelerate digital innovation.

Latest news from Credit Passport
New open banking-powered invoice financing service launches to support businesses
• CRIF – the leading provider of credit information in Europe – has partnered with invoice financing provider Penny to enable more UK small businesses to get their invoices paid instantly
• Service utilises open banking to enable better, more informed decisions on lending – reducing risk and fraud, helping manage cashflow and improving creditworthiness
• The partnership will help UK SMEs during difficult economic times to get invoices paid instantly, increasing the number of businesses accepted for finance through more accurate, reliable data.
Read more...
Videos from Credit Passport
Credit Passport, part of CRIF Digital