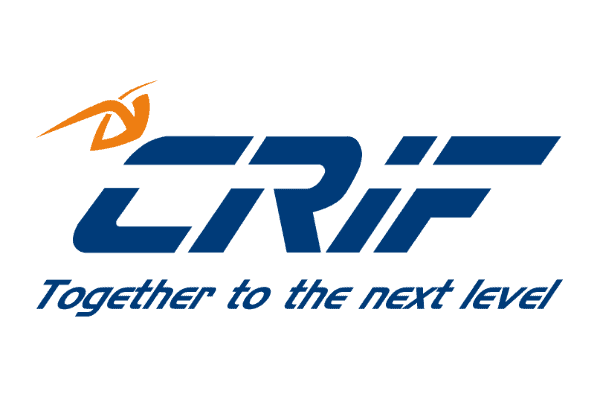 Open Banking as a service
Risk and fraud analytics
CRIF is the leading provider in continental Europe of consumer and business credit information, and a key global player in integrated decisioning solutions, supporting over 10,500 financial institutions, 600 insurance companies and 82,000 business customers across 50 countries. For the last 25 years in the UK, CRIF has been specialising in decision management, consumer profiling, fraud prevention, open banking and digital transformation solutions.
Regulated by the Financial Conduct Authority, and AISP certified in 31 countries, CRIF enables banks and other financial institutions – including insurers and alternative lenders – to take their digital services to the next level, helping them harness open banking data and advanced analytics to understand their retail and business customers in more detail than ever before, and with unprecedented speed and accuracy.
Combining global experience in financial services and credit referencing with the agility and innovation of a fintech, CRIF provides financial organisations with the tools to offer their customers a full and seamless digital journey. From onboarding and evaluation, all the way through to business development, CRIF is enabling organisations to deliver a digital experience that consumers have come to expect, while creating value in a more efficient, effective and customer centric way.
CRIF provides the full digital journey through its range of UK services, including:
• Digital onboarding and identity verification
• Open Banking Suite - from access to account to categorisation and advanced analytics
• Credit Passport - the portable credit file for SMEs
• Budgeting, account aggregation and cashflow management functionalities for consumers and businesses
• End to end digital lending platform
• End to end digital insurance platform.
crif.co.uk
CRIF is confirmed among the IDC Fintech rankings top 100 for the ninth year running
EUR 350 million in investments planned over 3 years, with particular focus on FinTech, Open Finance, and new global acquisitions. CRIF is in 53rd place in the IDC FinTech Rankings 2021. CRIF - a global company specialising in credit and business information systems as well as advanced digital solutions for business development and open banking - is in 53rd place in the IDC FinTech Rankings 2021. Now in its 18th edition, IDC FinTech is the annual ranking that includes the main international financial technology providers based on turnover deriving from their financial institution clients and in relation to hardware, software, and services. These companies provide the technological backbone to the financial services sector, a sector where, according to IDC Financial Insights, global IT expenditure will exceed 590 billion dollars by 2025.
Read more...
FLY NOW PAY LATER chooses CRIF for its open banking risk assessment
Fly Now Pay Later wanted to introduce a faster, smoother way of evaluating travelers' credit applications and were looking for a strong partnership to develop its business starting from Germany, but aiming to expand this service to other European countries in the future.
ABOUT FNPL:
Fly Now Pay Later is disrupting the world of travel tech and is on a mission to help global travel businesses increase their sales by allowing their customers a flexible payment option at checkout.
As Europe's only buy now pay later solution specifically for the travel industry, rockstar travel brands are using Fly Now Pay Later every single day to help travelers pay for their trip in up to 12 monthly instalments.
Fly Now Pay Later offers travel loans ranging from $100 to $3000, depending on the credit profile and travel plans. The service is quick and easy to use, and a credit check is performed instantly.
Discover more at https://www.flynowpaylater.com/.
THE MARKET CONTEXT:
Open banking initiatives are d
Read more...
Credit Passport, the Business Credit Score for SMEs, powered by Open Banking. Part of CRIF Digital.