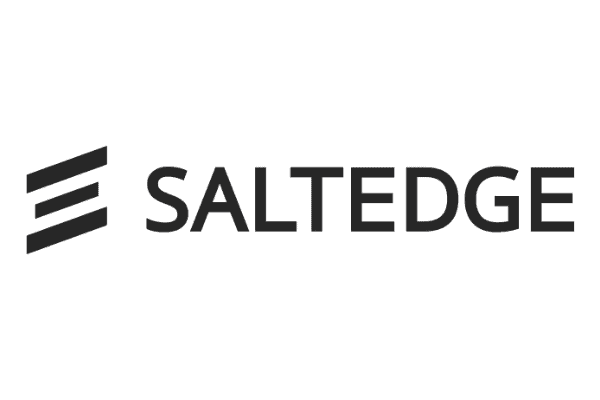 Account information service provider
Data aggregation
PSD2 compliance
Salt Edge, a fintech leader in creating and providing open banking solutions, takes intercommunication and interoperability between banks, third-party service providers, and their end-users to a whole new level. With offices in Toronto, London, Chisinau, Milan, Bucharest, and now expanding to the Middle East.

The main vectors the company focuses on are:

1. Open Banking Gateway - allows lenders, accounting software, banks, BFMs, PFMs, iGaming companies, and different other companies to instantly connect to all customers' bank accounts in Europe, APAC, Americas, and MEA for account information and/or payment initiation, via one unified API, with data enrichment tools for smarter and faster business decisions.

2. Open Banking and PSD2 Compliance Solution - enables banks and eWallets to become compliant with PSD2 and Open Banking requirements in as little as 1 month, with minimal resources.

ISO 27001 certified and open banking licenced, the company employs the highest international security measures to ensure stable and reliable connections between financial institutions and their customers. The company offers secure connectivity to 5,000+ financial institutions in 50+ countries. Salt Edge has been named a Strong Performer in The Forrester Wave™: Open Banking Intermediaries, 2023 Report.

Key facts about Salt Edge:
· Founded in 2013;
· Over 100 clients worldwide, including well-known fintech like BudgetBakers, Fast Budget, banks like ING, Guaranty Trust Bank Limited, Western Union, and credit industry companies such as Crif and Nova Credit;
· ISO 27001 certified, PCI DSS compliant, and open banking licenced;
· Offers secure connectivity to 5,000+ financial institutions in 50+ countries.
Latest news from Salt Edge