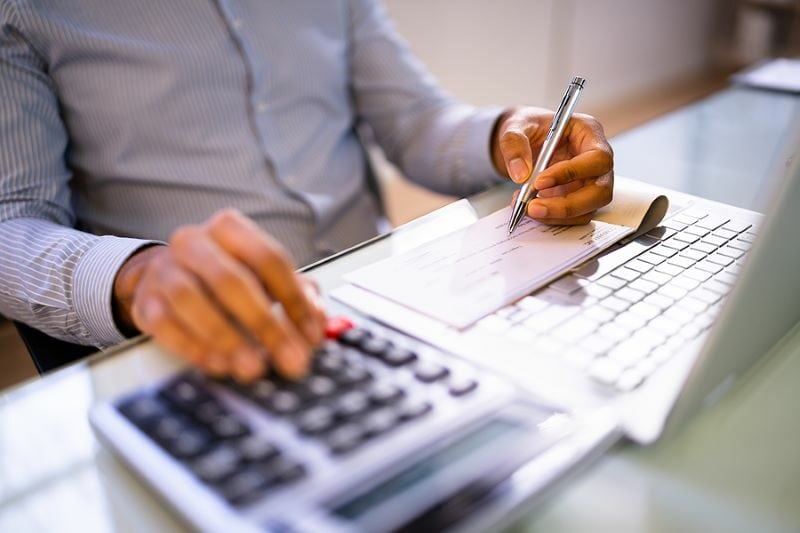 Insight: The importance of Open Banking-enabled payment solutions in the public sector
Open Banking has connected banks, third parties and technical providers since it came into effect in 2018, predominantly in the private sector. It has helped to develop new and innovative ways for people and companies to take control of their finances.
Yet, public sector organisations have been slower to embrace new technologies and to enable data-driven services in the same way as the private sector, resulting in poorer user experience for consumers. While some change has been heeded in recent years – such as Transport for London embracing contactless payments – Open Banking remains a largely untapped area.
Public sector organisations, including local councils and housing associations, are challenged with supporting those most in need. Open Banking provides many opportunities to enhance customer experience in the public sector, from increasing accessibility to improving efficiency.
With this in mind, it's essential that the public sector progresses its offering to ensure that it doesn't get left behind.
The Covid-19 pandemic caused lasting economic impacts, but we're now seeing the cost of living crisis add to the challenges people face. Looking ahead, experts are predicting that inflation could rise to its highest ever level this winter – 18.8%. Consequently, social inequality has become a compounded issue, too.
Ultimately, people now seek services that save them time and make their life easier – they have enough to worry about as it is.
More than 6 million individuals and businesses in the UK are regularly using Open Banking services, data from the Open Banking Implementation Entity confirmed in June this year. In the six months leading up to March 2022, there were 21.1 million Open Banking payments, compared with 6.1 million over the same period in the year before.
Uses of Open Banking in the public sector
Already available via most major UK banks, Open Banking is "set to become globally ubiquitous", according to Mastercard's 'Open Banking Readiness Index: The Future of Open Banking in Europe' report published in June 2021. With this in mind, it's clear that it has an increasingly valuable role in the public sector.
Most importantly, Open Banking enables public services to enhance their efficiency while reducing the likelihood of errors. Simple faults, such as entering incorrect bank details, are becoming things of the past as Open Banking's automation removes human error from the process.
Other public sector payments can benefit from this more streamlined approach, such as council tax and benefits over-payments. For example, Ecospend was recently awarded an HMRC contract to automate some of its payment processes, simultaneously making HMRC departments more efficient, and reducing the workload of the public to ensure they receive the correct funding.
In addition to the error reduction benefits, Open Banking provides a valuable opportunity to increase diversity and widen accessibility.
Wider uptake of Open Banking in the public sector would open up the digital banking world to those who otherwise rely on cash and are without credit ratings. As the banking world continues to evolve, there are a growing number of options available to streamline financial operations for individuals and businesses.
Digital banking is an inevitable future outcome, and the path forward is about ensuring everyone can access it.
But just as more people need access to digital banking, Open Banking would also help keep customer data secure. Users have to input passwords fewer times thanks to biometric log-ins, and their log-in data is stored only by their bank. This means that fewer contact centre agents would have access to such data, with personal information transferred automatically and securely.
At the same time, however, agents remain available to assist where customers require them. The accessibility of help via a human interaction – as opposed to an automated service –is of the utmost importance in ensuring a highly accessible customer experience, particularly where new technology is in question.
Open Banking to improve customer engagement and knowledge
People want and need to know where their money is and where it is going. This is especially true considering the impact of the cost-of-living crisis, as the ability to master one's budget is increasingly important.
The role of payment providers is to keep this process as simple as possible, without compromising on the security of customer details. Like with mobile banking and other secure mobile functions, biometric logins, and authentication speed up the process and remove unwanted obstacles. These developments quicken the log-in process by reducing the need to enter several passwords and answers to security questions that cause users untold levels of frustration.
By the time customers have managed to dodge these obstacles, they are frustrated and anxious for a speedy resolution.
The speed of authentication is, therefore, particularly relevant. Open Banking, deployed through API technology, was designed to ensure transactions could be made more safely, and it is regulated by industry standards according to Payment Services Directive Two (PSD2) regulatory guidelines, which require multi-factor authentication for all remote payments. The technology uses a single sign-on mechanism and Identity and Access Management (IAM) to quicken the process for customers.
For these benefits to be adopted at scale and speed, it is equally important that the information is presented in a concise and understandable way. In a sector that's over-fond of jargon, we must encourage terminology that's customer-friendly, and instantly informative.
In the public sector, the issues of accessibility and understanding are both of paramount importance, with customers often using a service out of necessity rather than through commercial choice.
With Open Banking adoption growing ever more rapidly, our aim must be to prepare people for it and enable the public to reap its benefits. The private sector is already doing this, and the public sector must follow suit quickly, or risk falling further behind the pace.
Until this happens, the improved efficiency and security that Open Banking provides will remain exclusive to the private sector.
Written by Stephen Ferry, managing director at Pay360 by Capita