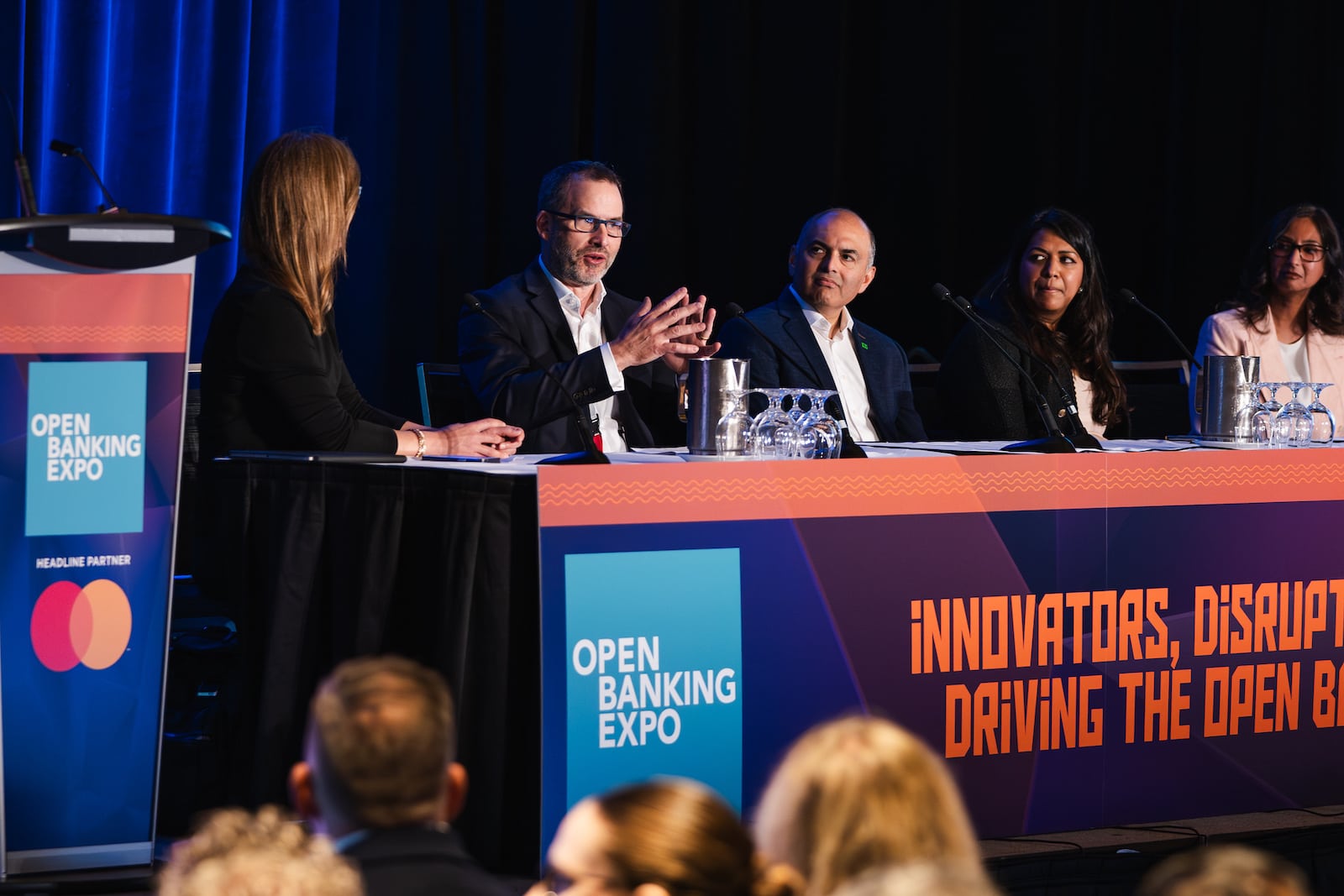 Canadian ecosystem calls for acceleration and innovative use cases Open Banking is set to bring
Speakers from across Canada's Open Banking ecosystem have called for acceleration and innovative use cases Open Banking is set to bring, and said the 'Made in Canada' approach has already been rolled out in the US.
Saba Shariff, chief strategy, product and innovation officer at Symcor, said that the industry knows that Open Banking lead Abraham Tachjian is due to publish his report in September and that it is the "practical implementation" people are now "eager" for.
She was speaking on the opening Powerhouse Panel Debate at Open Banking Expo 2023 in Toronto on June 15, moderated by Krista Broughton, director, Open Banking at Mastercard in Canada.
Broughton asked for the panellists' reactions to the update delivered by Finance Canada's Tachjian at the start of the Expo.
Mahima Poddar, group head of personal banking at EQ Bank, said that while she agreed with what Tachjian said about "not replicating structures that we have, reusing RPAA [Retail Payment Activities Act]", she added that it "feels like we're not going anywhere".
Poddar also responded to the keynote delivered by Darrell MacMullin, senior vice president, product and platform at Mastercard in Canada, which focused on the future innovation Open Banking is set to bring for consumers and small businesses in Canada, with the need for trust and security to be at the forefront.
"I was almost jealous looking at the international innovation opportunities that other players have in other markets, to be able to deliver that kind of innovation to consumers. On the other hand, I look at Canada and as a bank that has fintech ambitions, it's almost better for us because there is none of that innovation or competition coming to Canada," she added.
"We're the last OECD country to have Open Banking, RTR [Real Time Rail] is delayed, we don't have digital identity. So, maybe as a fintech bank, EQ Bank is better placed to offer different options and innovation to customers because it doesn't feel like there's any international competition that's coming to the country."
Shariff said that in the absence of Open Banking, "organisations are having to make their own decisions" and that "what needs to happen is something real".
However, she also noted that "despite a lack of clarity, organisations have rallied around standards".
Peter Tilton, chief digital officer at Royal Bank of Canada, observed that the "complexity" of government in Canada is "overwhelming in terms of putting policy through".
Identifying what else he took from Tachjian's keynote, Tilton said: "Ensuring control and security of data for consumers, and also learning globally from others."
Broughton asked: "We've heard the 'coming soon' message for a while now, so since we last met, what's changed?"
Rizwan Khalfan, EVP, chief digital and payments officer at TD Bank, replied: "While we made progress over the last few years, I do feel we need urgency… urgency on a pragmatic approach, beyond just a report."
He said that, collectively, the industry, has made progress on data standardisation.
While the Canadian ecosystem has defined the "Made in Canada approach", Khalfan said the US has been the first to implement it, adding that Canada needs to move faster but is on the right path.