Enfuce, a European Card-as-a-Service (CaaS) platform for modern card issuing and processing, has announced a €45 million Series C investment round led by international growth investor Vitruvian Partners. The new capital will be used to further accelerate the company's growing international presence and the development of its technology platform.
"The payments industry has seen hyper growth in the last 18 months and 2021 has been a ground-breaking year for Enfuce," said Monika Liikamaa, co-founder and CEO at Enfuce. "Since the launch of our CaaS offering we have more than doubled our number of payment customers and ARR whilst seeing strong pan-European traction."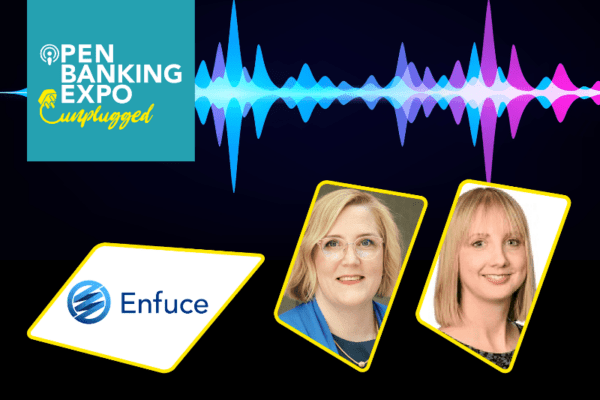 Earlier this year Liikamaa told Open Banking Expo what it takes to secure funding, having received backing from Chinese tech giant Tencent in March, which invested €5 million as part of the €7 million Series B round.
Fully in the cloud
Enfuce is one of the fastest growing fintech companies in Europe and the first to run a card issuing platform fully in the cloud. The Nordic company's CaaS platform sits at the core of an accelerating shift in the financial services industry towards modern API-first card issuing and payment processing solutions with traditional incumbents quickly being disrupted.
"Year 2021 has pushed our Card-as-a-Service offering with our integrated carbon footprint calculator My Carbon Action towards a big breakthrough," said Denise Johansson, co-founder and CCO at Enfuce. "We are today powering some of the most innovative fintech and corporate payment solutions on the market and we are very excited to take this success even further together with Vitruvian Partners. Our market is currently on the verge of disruption – and pioneers and innovators such as Enfuce are needed to accelerate that change."
Speed, stability, performance
With Enfuce, clients can bring modern and feature rich end-customer card and payment solutions to the market at unparalleled speed, in weeks rather than months, and benefit from superior platform stability and uptime performance. Key applications include expense management, neobanks, fuel cards, loyalty programmes, as well as corporate and consumer lending. Notable Enfuce customers include Pleo, St1, Gee Finance, Qred and Rabobank.
Founded in 2016, Enfuce has over 13 million active card users on their platform for whom Enfuce processes close to €1 billion transactions annually. The Company recently expanded its geographic presence in Germany and France. In addition to Vitruvian Partners, the Company is backed by Tencent, Maki.vc and other early-stage investors. Tencent participated in the Series C investment round.
Jussi Wuoristo, partner at Vitruvian Partners, commented: "Enfuce has developed an unrivalled CaaS-enabled payment technology platform and has achieved impressive growth since the launch of their offering with ample opportunities in a vast market as the Company continues to take on international scale. Vitruvian looks to back exceptional companies with unique technology solutions and we are excited to be working together with Monika and Denise and their world-class team to further strengthen the leading position of Enfuce."
Vitruvian Partners has previously invested in several successful financial services and payment companies including most recently Marqeta and TransferWise, as well as numerous Nordic champions that have become international successes, including Benify, CRF Health, EasyPark, Scrive and Unifaun. Vitruvian Partners is a London-headquartered international investment firm with more than 100 professionals in seven countries with a focus on market-leading high-growth companies.
The investment is subject to regulatory approval.