NayaOne, the provider of the UK Digital Sandbox, has appointed former Westpac head of technology Europe and Americas, Karan Jain, as its new CEO.
Jain will lead NayaOne, which was previously called Fintech Sandpit, overseeing strategy, product, commercial and investment prospects.
He has been appointed as NayaOne prepares to double in size and adds several top tier organisations as customers.
The fintech enables financial institutions, fintechs, regulators and industry bodies to build financial products and collaborate with what it calls a "pre-vetted fintech marketplace", using a range of synthetic public and private datasets in a secure environment.
Jain (pictured) said: "As a practitioner, the ability to connect once and gain access to multiple fintechs and relevant datasets in a secure environment is invaluable. It is the best way to both validate partners before onboarding and to build solutions within institutional infrastructures.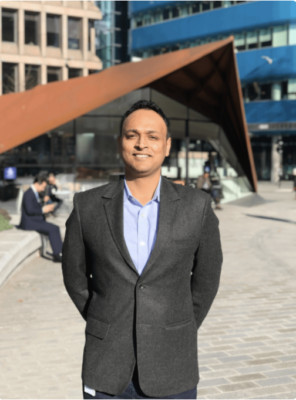 "The managed service capability adds another layer of simplicity and speed in bringing products to market."
He explained that he combination of regulatory challenges, emerging technologies and changing customer behaviour are spurring financial firms to accelerate their innovation.
"NayaOne's purpose is to enable this innovation at pace. Using a highly modular, and cloud-native fintech-as-a-service platform provides flexibility to respond and adapt to changes in market demand," he added.
"The UK Digital Sandbox is a great example of how we deliver this; industry participants openly innovating with emerging technology and fast-growing fintechs."
Matt Allan, head of engineering at NayaOne, said: "Having built products with Karan in the past, I am delighted to welcome him to lead the company at such a critical time in NayaOne's life.
"The platform is in use by several top-tier institutions and Karan's extensive knowledge in the financial space will allow us to build on our previous successes."