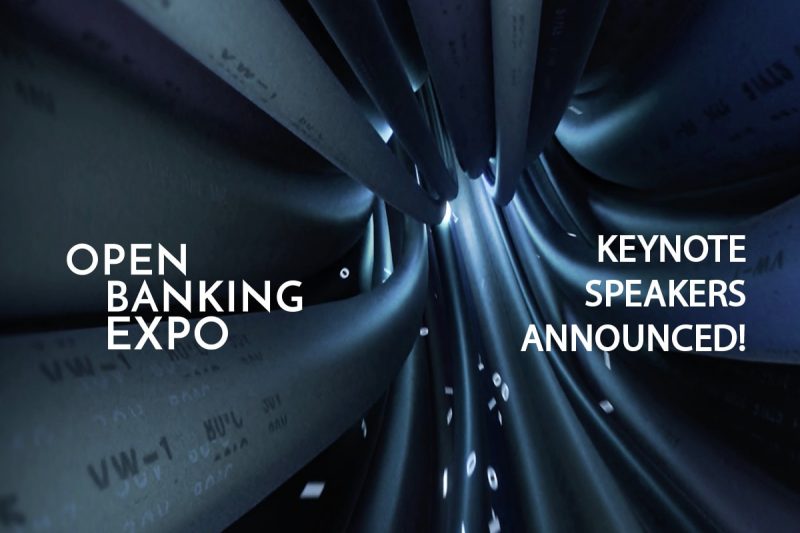 Open Banking Expo announces former Google UK MD and an Open Banking visionary as keynote speakers
Open Banking Expo has today announced the appointment of two fintech heavy-weight speakers for its morning and afternoon keynote sessions.
Google's renowned former managing director is confirmed as the morning keynote, who will offer a unique insight on the future of Open Banking. Now MD, Fintech at Blenheim Chalcot, Dan Cobley has always been ahead of the technology curve and his appointment will empower delegates in their Open Banking journeys.
Dan comments: "Open Banking marks the start of a new era, and has the potential to bring about tectonic shifts in the financial services industry. Customers stand to benefit, as innovative businesses begin to deliver tailored services to customers, replacing the arcane 'one-size-fits-all' offerings to which customers have grown accustomed. Competition in the industry will increase too — the high street banks will either lose ground to the nimble challengers, or need to innovate fast to retain their customer base."
The Open Banking Expo is the UK's largest marketplace for ideas, connections and deals in Open Banking, and it takes place on Tuesday 27thNovember 2018 in Central London. It.will bring together a cross section of the UK's brightest minds to put the second payment services directive (PSD2) under the spotlight and encourage financial services to embrace the new legislation in order to drive product innovation and enhance customer experience.
Financial services visionary Dr Louise Beaumont is confirmed as the afternoon's champagne keynote.  She will fast-forward delegates to a future where GAFA (Google, Amazon, Facebook and Apple) have cemented their hold on financial services. As Louise said: "The financial services industry needs to be on high alert. Data freedoms challenge the status quo and pave the way for much-needed innovation in the sector, but the impact of new, non-financial services entrants is very real. I'll take delegates on a journey, explaining today and setting the scene for tomorrow."
The keynote speakers take a seat alongside the largest assimilation of speakers from financial institutions working within the Open Banking regulatory framework. C-level experts from HSBC, Lloyds Banking Group, Nationwide, First Direct, Starling Bank and Tandem Bank will lead engaging panel debates, not-to-be missed interviews and the first Open Banking case studies
Open Banking Expo's managing director Adam Cox, comments: "We are delighted to confirm Dan and Louise for our keynote sessions. As an event we want to give delegates a real look ahead to the future of financial services, and their appointment is sure to offer the most credible and unique insight to give attendees an advantage in their Open Banking strategies."
Source: Open Banking Expo Press Release