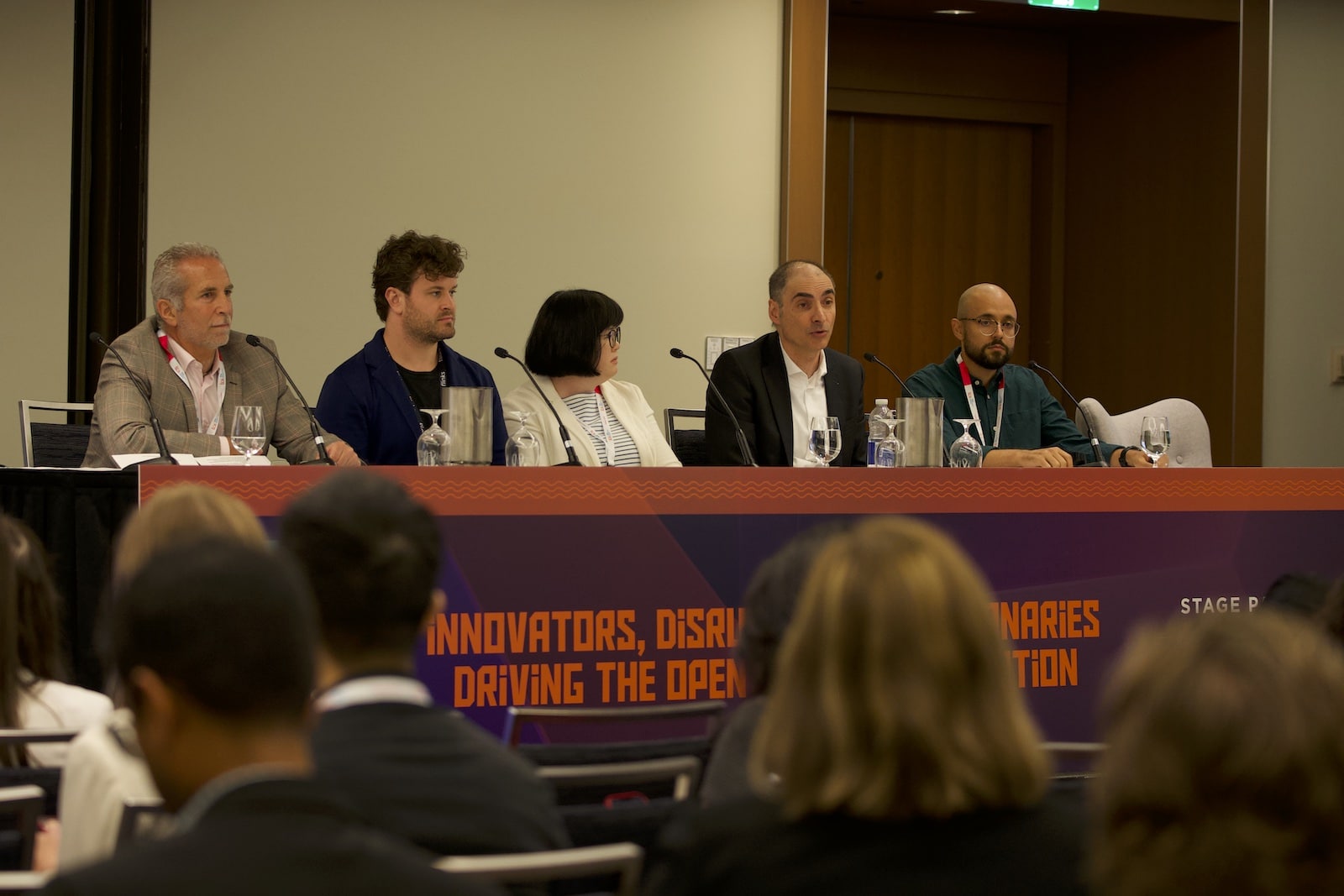 Speakers from GFT, Flinks and EQ Bank identify challenges in Canada's Open Banking implementation
Technology, banks' willingness to participate and communicating the benefits to consumers are among the challenges of implementing Open Banking in Canada, according to speakers taking part in a panel moderated by GFT at Open Banking Expo Canada.
Mauricio Deutsch, banking and capital markets leader at GFT Canada, asked the panellists to explain what they see as the main challenges for Open Banking in Canada, aside from the "obvious" one – that the regulation "is not there".
Adam Gibson, general manager, Open Banking products at Flinks, replied: "From our perspective, the number one challenge… is the will and the sponsorship within a bank to make this happen.
"Where we've seen banks start to succeed with this [Open Banking] is when they make the commitment and understand where in their business is this giving value to them, to their customers and to their users. Then you find a lot of the challenges around technology, compliance and legal find their way to getting solved.
"Our view is, if you wanted to, you would. And there are a lot of banks that do want to and have."
EQ Bank's Cathy Ly, vice president, customer experience and digital banking operations, said: "The biggest challenge, I think, is we haven't quite cracked the nut on how to talk to customers about all of these benefits. We need to be talking about use cases.
"That is definitely going to be a challenge. When we get customers there, I think hopefully we then have the imperative from the government, we have leadership from the big banks to recognise this is really for the benefit of consumers."
They were joined on the panel, which took place on Stage 2 in association with GFT, by Daniel Kornitzer, advisory board member at Tillo and Alex Vronces, executive director at Fintechs Canada.
"The biggest challenge for Open Banking implementation is that we're all slaves to our incentive structure and our incentive structure is such that banks have never had a reason to put their customers in control of their data," said Vronces, who added that the challenge lies in changing this structure.
"Is this really a technology challenge? Is this only about technology?" asked Deutsch.
Flinks' Gibson suggested that the underlying technology behind Open Banking is "reasonably straightforward" and the challenge is in adapting it to a bank's "unique tech stack".
However, he added: "Technology is never the blocker on this. It's a challenge, but it's a very solveable one."
Ly acknowledged "there are probably real challenges at big banks", which have "built their technology, [and] their databases over 30 to 40 years".
Deutsch asked delegates watching the panel session to take part in a "word cloud", answering the question "what do you think is holding back Open Banking in Canada?".
Kornitzer identified that what is needed in Canada is regulation and "a holistic approach" to Open Banking "because Open Banking cannot be viewed in isolation – it leads to Open Finance, to Open Data".
Earlier on in the day, delegates heard from Carlos Kazuo Missao, head of innovation solutions USA and LatAm at GFT, in a session titled 'Revolutionizing the payment landscape'.
Listen to Deutsch and Kazuo Missao on the Open Banking Expo Unplugged podcast, discussing why the main barriers to implementing Open Banking are different levels of market maturity and the adoption of varying legal and regulatory standards.