Open Banking Expo caught up with George Parks Davie, Senior Product Manager, Klarna Open Banking on all things innovation, Fintech engagement and taking Open Banking to the next level via data insights.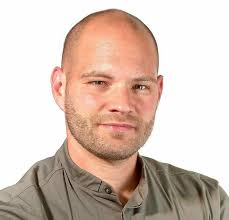 You'd be forgiven for associating Klarna in the e-commerce space as the 'Buy Now, Pay Later' brand, but cutting-edge technologies and evolving financial regulations continue to create exciting opportunities across the finance and banking sector. Today, Klarna is the biggest provider of Open Banking in Europe, spanning a coverage of over 5,000 banks and financial institutions across 16 countries.
In this article, Klarna shares valuable insights from its long experience in the world of Open Banking (well before PSD2). Uncover the fresh ways forward-thinking fintechs can engage with their consumers and business customers, and learn how the Stockholm-based FinTech is embracing Open Banking innovation to transform the European banking landscape.
Open Banking is making some serious waves
While many legacy banks were initially hesitant to adopt PSD2 after it was first announced in 2018, the successful implementation of APIs from providers like Klarna demonstrates the true value of this pioneering approach.
Exciting opportunities across the finance and banking sector stand to enhance customer experiences, streamline outdated processes, and deliver a frictionless payment journey for customers everywhere.
A world where customers can enjoy living in the present — without having their heads stuck in banking apps for longer than necessary or worrying about their personal finances — is ultimately a happier world.
More room for innovation
As with any innovation in the finance sector, enhancing customer experiences must always sit at the centre of the conversation. Whether your goal as a Third Party Provider (TPP) is to deliver a lending app through developing additional functionality to differentiate from competitors, or you lead a SaaS business exploring new FinTech verticals, fresh ways to improve customer attraction and retention continually emerge.
To turn vision into reality, the first step involves choosing an Open Banking provider that opens doors to the most lucrative opportunities without ever compromising on reliability and security.
As a trusted Open Banking provider with a proven track record across the financial sector and years of experience engaging with a diverse range of customers, Klarna has learned four valuable lessons along the way:
Tapping into a banking ecosystem improves competition. Open Banking levels the playing field helping Fintechs target hyper-specific pain points that the big banks fail to address yet.
Building brand equity supports trust. While the big banks have established customer loyalty over many decades, FinTechs must build brand image from the ground-up.
Intuitive user interfaces improve customer experience. Moving between apps and switching to different authentication processes can be overwhelming for customers. Partnering with an Open Banking provider that offers an intuitive front-end interface streamlines customer experience.
Outsourcing your technical infrastructure cuts development costs. Joining forces with a trusted Open Banking platform provides FinTechs with access to tried-and-tested software development and fully-compliant systems from the start.
Taking Open Banking to the next level with data insights
Instead of taking a 'one size fits all' approach, thriving FinTechs and financial organisations can leverage sorted data to demonstrate genuine empathy, ultimately giving their brand a competitive edge and strengthening trust between consumers.
Rather than providing TPPs or end-customers with two-dimensional reports that simply describe what has happened, data insights can be used to go one step further by asking "so what?". Through tailored reports that provide detailed financial information over time, TPPs have hundreds of possibilities to cross-reference data. Account Insights by Klarna turns simple bank statements into unique and highly-usable banking analytics.
Take Dutch investment app, Peaks, for example. Using Klarna's Account Insights, Peaks have the ability to go beyond simply looking at customer bank account data to create a story that turns spare change into investment engagement by rounding up their consumer's weekly spending to whole amounts.
On top of the core Open Banking offerings: Account Information services (AIS) to securely retrieve customer data and Payment Initiation Services (PIS) to process seamless transactions, Klarna's data-fueled insights are set to take Open Banking to new heights.
Insights from enriched data provide TPPs with the essential tools to deliver an endless variety of use cases — that more deeply understand customers, identify opportunities to boost financial engagement, and help people everywhere make more informed financial decisions.
Lightyears ahead. Yet only getting started.
Klarna is excited to lead the charge in building a highly-connected banking ecosystem and simplifying Open Banking to empower smaller financial institutions. We connect TPPs with 5000+ banks in Europe through a single API and just a few lines of code. To Learn more about Klarna Open banking platform,  try out our demo or request your API keys for our playground environment visit Klarna Open Banking.