Chief Executive Officer iwoca
Christoph Rieche is the co-founder and CEO of iwoca and a leading figure within the fintech sector.
Christoph is passionate about helping small businesses thrive and grow. He has played a formative role in the evolution of technology-driven financing and established iwoca as a leading fintech lender in Europe. Prior to founding iwoca in 2012, Christoph studied at HEC Lausanne and the London School of Economics before he became a VP at Goldman Sachs (Fixed Income, Currencies and Commodities).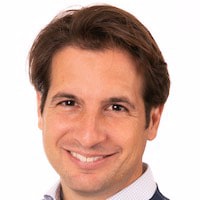 PANEL DEBATE: A shot in the arm for SME Finance