It is impossible to deny the impact the Covid-19 pandemic has had on small businesses and sole traders. Approximately a quarter of a million small businesses are currently at risk of collapse without further financial help from the government, with cash flow problems a key issue compounding this.
One of my friends runs a six-person risk management business but recently struggled to get an invoice of £60,000 paid by one of the UK's leading financial services brands – despite this company signing up to the Government's Prompt Payment Code to commit to paying in less than 30 days. The invoices, issued between October 2020 and February 2021, were only paid in May 2021.
It was therefore unsurprising when our own research found that small businesses think cash flow issues are the biggest problem they currently face.
Collaboration between fintechs is key to facilitating fast, low-cost cash settlement while addressing other challenges for small business owners and sole traders, including late payments of invoices, which we found causes 32% of business owners to pay themselves late or not at all.
Sustaining our small businesses
Small businesses and sole traders account for 99.9% of UK businesses, and yet often they are underserved by traditional financial services.
From the costly fees and long settlement times, to difficulties with managing small transaction volumes efficiently and cost-effectively, the financial challenges small businesses face are numerous.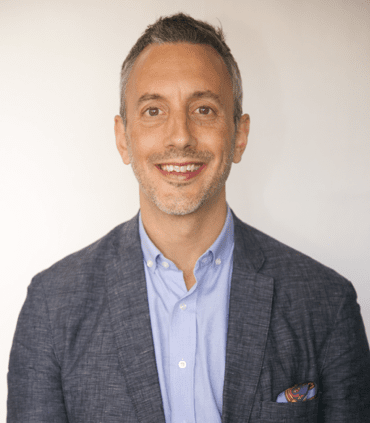 Banks often don't create products with small businesses in mind, with our research finding over a third of small businesses agree that banks don't offer business accounts with features that meet their needs. Consequently, four in 10 use personal bank accounts for business matters.
Financial institutions must support the SME market to increase liquidity and decrease the funding gap.
With tailored support, small business owners can focus on the business itself, as opposed to cash flow issues. Almost half of small business owners and sole traders say time spent on business finances gives them a headache, with a further 55% saying they could grow the business faster if they spent less time on finances.
Most people want to do more to support small business owners and local tradespeople. Although, people still expect convenience and often choose where they shop, or which tradespeople they use, based on how they can pay.
With more than half of cash-only businesses saying they've lost customers because they don't offer non-cash payments, we need to support our neighbourhood businesses and local tradespeople to thrive with improved payment and invoicing options.
The power of fintech
As fintechs, we're able to support small businesses now more than ever. As social distancing has caused digital financial services and e-commerce to grow, agile fintechs have been able to create solutions to facilitate recovery for small businesses, often through collaboration.
With help from fintechs, small businesses and sole traders can access more useful tools, from alternative credit scoring models to allow a greater number of small businesses to access loans, to integrated applications that can automate a series of back-office tasks, such as tax calculation.
At tomato pay (formerly Fractal Labs), we have refocused our business on supporting small businesses and their customers directly rather than through financial institutions. Our QR-code based app is designed to help small businesses and sole traders collect digital payments from customers with no hidden fees or chargebacks and in a way that caters to customers' hygiene concerns following the pandemic.
Collaborate to innovate
The pandemic has highlighted the importance of community, and the possibilities of working collaboratively – especially when it comes to supporting small businesses and sole traders.
As part of this, we've formed the 'tomato pay partner ecosystem' – a coalition of 13 fintech partners set up to provide even greater support for small businesses across areas such as lending, business management and accounting.
We are also currently collaborating with MarketFinance and untied, on a bid for the Banking Competition Remedies (BCR) Capability and Innovation Fund, established to improve financial services available to small businesses as they emerge from Covid.
Together, we are working on 'GROWTH' — Growth, Revenue, Working Operations, Working capital, Tax, Harmonisation — an end-to-end embedded financing solution for small businesses to support them with everything, from quotes to invoices in one simple proposition, even lowering businesses' credit risk profile with intelligent repayments.
In today's climate, we must do all we can to support the small businesses that form a key part of our economy, adding vibrancy to our local communities.
Fintechs have already done so much to support the economy over the past year, but by joining forces we can do even more to ensure that small businesses and sole traders have access to a breadth of tools to help them to feel supported on the journey to recovery.
Written by Nicholas Heller, CEO and founder of tomato pay