Insight: Pier Paolo Borgia, Director Products and Propositions EMEA, Experian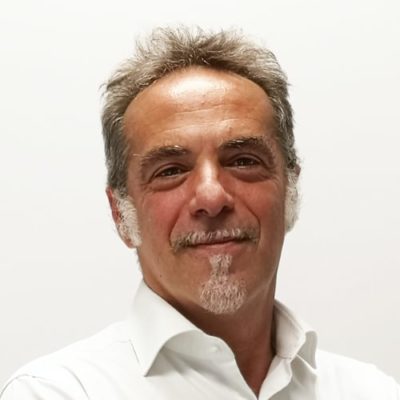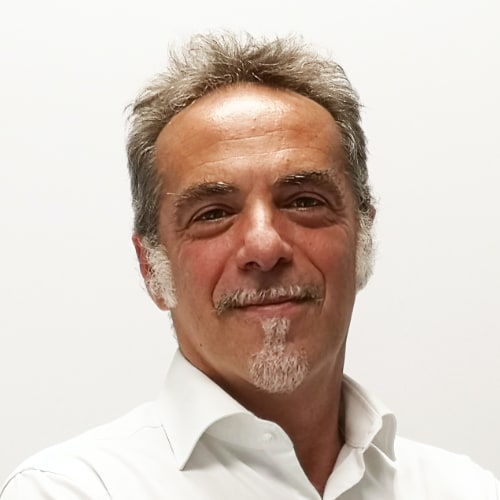 Open Banking Expo Magazine recently caught up with Pier Paolo Borgia, Director Products and Propositions EMEA, Experian. Pier Paolo will be delivering the keynote From 3 weeks to 3 minutes: How Open Banking's arrival is removing consumer friction in credit application across Europe during the Open Banking Expo Amsterdam and here he offers some further thoughts around the impact of Open Banking in the credit reference space.
How is the credit reference landscape changing through Open Banking?
PSD2 is one of the biggest changes for banks and credit providers in the past decades. While banks may feel that Open Banking opens up risks for them, the fact is that PSD2 opens strategic opportunities beyond compliance. So it's an enormous change and not just for credit reference, but for the entire financial services sector and all of its stakeholders (including Experian).
What does the future of credit reference look like through the eyes of Open Banking?
PSD2 has sweeping impact on such credit reference factors as affordability, fraud prevention, and income verification, all part of the credit application process now and in the future. PSD2 can take away measures that are put in place to protect banks from financial risks. But it also offers opportunities in the mandatory affordability checks that banks need to do.  This is particularly beneficial for 'thin file' consumers (and SMEs).
When a consumer consents to share bank account information they can instantly prove their residency and prove they can afford the product – even if they have a limited credit history. This greatly enhances the customer experience and reduces drop off rates during the online credit application process – and that benefits credit providers too. Experian is driving financial inclusion as our solutions can evaluate creditworthiness and affordability with much more complete data sets that provide a balanced view of the consumer to lenders.
What is Experian's contribution in this new Open Banking environment?
Although Experian is not a financial institution, we are globally known as a trusted partner to banks worldwide, enabling them to make the right credit decisions with the right tools and insights.  It's those tools and insights, which we've already been working on for several years, that are amongst our major contributions.
One advantage is that our headquarters are in the UK, where Open Banking has been in place since January 2018. In the last year, quite a few banks across the EU region reached out to us, asking how Experian can help them not just to comply with the regulation, but to really harness the era of open data. We work with these banks to show how PSD2 can help them to open strategic business opportunities to grow and to better serve their consumers, powered by our advanced analytics technology. We are able to help with lenders' ambitions to offer a unified cross border frictionless experience for consumers. We are probably the only actor in the market with an open banking platform, best in class decisioning platform, advanced analytics platform and identity platform that bring together all the ingredients required to provide loans to consumers and SMEs in minutes.
How do you see your customers benefitting from Open Banking?
Open Banking data can help organisations decipher behavioural insights to better their product offering to the consumer, amongst other benefits. More data equals better insight. The broad variety of transactional data available from open banking, translated through our data and analytics tools and services, helps service providers to curb risks of financial exposure, prevent fraud and take better decisions – and this enabling them to grow their business and offer better, more targeted services to their customers.
In your opinion what are the main challenges facing the Open Banking landscape in Europe?
There is a lack of clear, agreed-upon European standards and approaches.
We see organisations across Europe that are developing their PSD2 solutions on a variety of standards (not one), including STET PSD2 API, the Berlin Group Access to Account Framework and UK Open Banking standards. Further there is no clear European guideline on Strong Customer Authentication (SCA) so lenders operating across multiple countries have to implement different authentication techniques per country. This is slowing innovation as well as competition.
And despite a determined drive towards improving customer experience, increasing trust and satisfaction, half of all companies across EMEA continue to be challenged by rising costs of customer acquisition, cost-to-serve, retention and the impact of bad debt. To address these challenges, data analytics is a growing trend. Four out of five CEOs now readily acknowledge just how important data, analytics and AI are to their growth, according to a recent Forrester Report commissioned by Experian.  The same research shows us that over the coming year, these areas will be the focus of their investment to enable faster, more reliable and better-informed decisions. In fact 57% of CEOs increased their investment in Big Data, analytics and AI during 2018.
Read the Experian-commissioned Forrester Report 'Innovation, smart data and the drive to customer-centricity'
Businesses of all sizes accept they need access to as large a data universe as possible, while ensuring they're armed with the analytical firepower to identify and inform the insights, before acting to continually ensure they best serve their customers. As a strategic partner, these are critical challenges Experian is continually helping our clients around the globe resolve.
Pier Paolo Borgia, Director Products and Propositions EMEA, Experian
Pier Paolo Borgia has extensive experience with and knowledge of the financial services and fintech market, and longstanding expertise in leading and developing organisations from start-ups to multinationals. As Director Products and Propositions for EMEA, Pier Paolo oversees innovation and is known for his pioneering work in such areas as Artificial Intelligence in Open Banking, Digital Onboarding, Fraud Prevention, and Credit Risk Management.