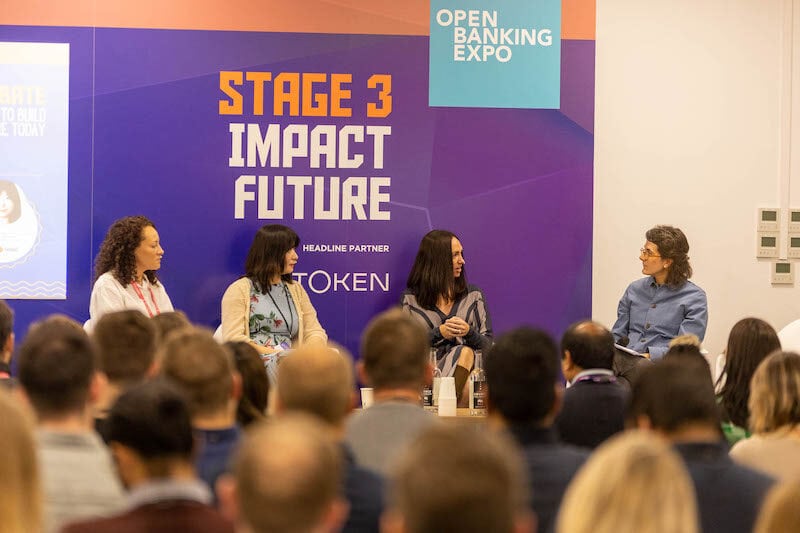 Open Banking is levelling up gender diversity
The Open Banking sector has created opportunities to improve the gender diversity split within the UK financial services sector.
Despite calls for increased levels of diversity in finance, only around 23% of women were represented at a senior level in finance in 2021, according to Tatyana Marsh, Communications Director of Open Banking Expo as she set the scene for the session.
Holly Coventry, VP, international Open Banking payments at American Express, said: "One of the opportunities that we have within Open Banking is to be able to change that. The benefits in new industries are that we can craft the paths we want to take. And given the opportunity for innovation in this sector, we need a diverse workforce to build the right products and services that are going to resonate."
Phoebe Zhou, senior product manager of proposition and commercialisation at HSBC, added that looking at delegates attending this year's Open Banking Expo in London on 20 October, 38% of speakers were female.
The increasing importance of Open Banking, and Open Finance more broadly, means all genders are learning about the industry and working to understand new technical terms. As a consequence, women now feel less intimidated to participate in the industry, speakers at this year's conference suggested.
That said, even though diversity in Open Banking has increased, barriers still remain.
Emma Steeley, CEO at Freedom Finance, said: "Unfortunately, it is a systemic issue that we have to face up to. But I think there is so much opportunity, and there is intent, to change. But it is not going to be done at the pace we need it to be done."
One of the key barriers to the improvement of diversity is the issue that financial products are traditionally created with a bias towards men.
Steeley added that the problem lies with a lack of adoption of new products. "A lot of the models and products that were built, were all designed by men. It is just the way they thought," she said.
Panellists also noted that data indicates women are typically more credit-worthy than men, but businesses are yet to embrace products that don't have a male bias.
"On the credit risk side, the products already exist but the problem is they aren't being embraced by the larger organisations and bigger banks," Steeley said.
Coventry said that diverse teams can eliminate the male-oriented bias in new products. She said: "It's so important to have diverse teams and people working on the products that are being built."
At the end of the session, Open Banking Expo and Amex announced the launch of Women in Open Banking, a new initiative aimed at helping women realise their potential and raise new female leaders in Open Banking.