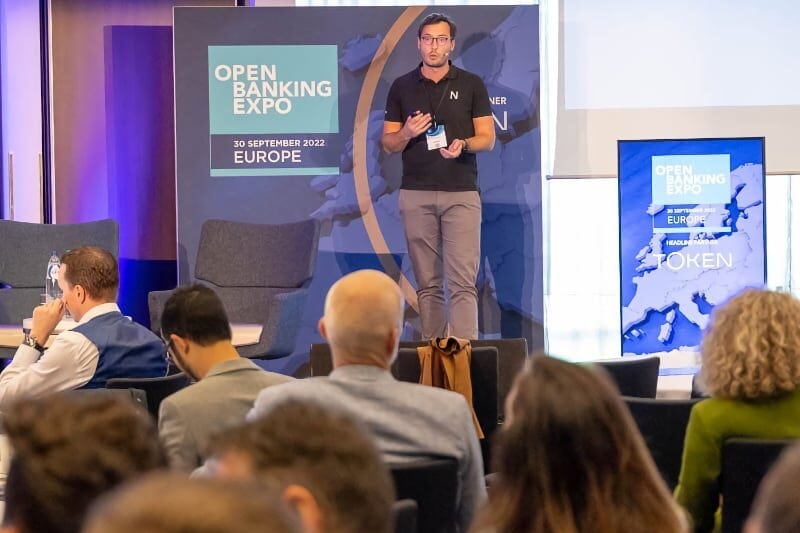 Behaviour data will reduce payment friction, claims Nethone's CEO
Financial institutions need to build a "multi-dimensional" profile of users if they are to enhance cyber security without creating additional friction in transactions.
That's the warning from Hubert Rachwalski, the chief executive of Polish-based fraud prevention group Nethone, who was addressing delegates at the European Open Banking Expo on 30 September.
Nethone has been researching behavioural biometrics since 2017, supported by funding from the European Union. The company's research found that assessing non-traditional data could be key to fighting financial scams in the future.
Rachwalski explained that Strong Customer Authentication (SCA) methods need to evolve to include data characteristics that are not provided by the consumer.
"The vision is not to generate any additional friction while not losing out on the security front," he said. "We need to ask how we can recognise a user by observing their dimensions, without explicitly asking them anything.
"If we are able to convert much of this data, we can deliver a unique user experience."
Nethone's CEO used mobile usage as an example, noting that additional data points could be harnessed by observing how users hold a mobile device, how they use their mobile phones in different market scenarios, and even by taking information from the uniqueness of a user's palm.
Since it started its research into behavioural biometrics, the company has assessed mouse movements, screen swipes, keystroke dynamics, site dwell times and clipboard usage, among other data points.
Rachwalski underscored that companies must remember that user behaviour on platforms changes over time and this needs to be considered when deploying security protocols.
He said: "When we are building a profile of a user, we anticipate how this behaviour might change. As a user gets to know a platform better, their behaviour, and the way they interact will change too.
"Any model that is being used must take into account that change in behaviour, so we don't create any false positives. It is important to add these additional data points to the equation."
The presentation follows a post-PSD2 public consultation by the European Commission, concluded in August 2022, which found friction remains relatively common for those making European payment transactions.
European delegates at the Expo were invited to volunteer information about how their organisations have approached SCA innovation.
Among those volunteering a response was Laura Mian, the innovation driver for Open Banking at ING, who said the Dutch bank was also investigating new ways of enhancing frictionless SCA.