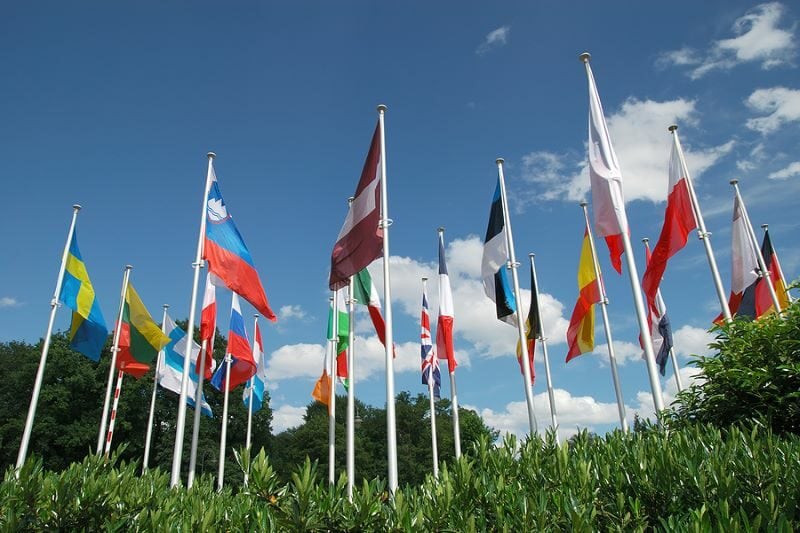 European Commission mandates banks to offer euro instant payments across EU in 'landmark' move
The European Commission (EC) has adopted a proposal that mandates eurozone banks to offer euro instant payments, in a move that has been dubbed "landmark" and "seismic" for merchants and consumers alike.
The roll-out of instant payments in euros means they will become available to all citizens and businesses holding a bank account in the European Union (EU) and in European Economic Area (EEA) countries.
Instant payments are a "form of credit transfer whereby funds pass from the payer's account to the payee's in a matter of seconds, at any time, day or night, and any day of the year", according to the EC's definition.
By comparison, other types of credit transfer are processed by payment service providers (PSPs) only during business hours, meaning that funds are usually credited to the payee by the end of the following day.
Mairead McGuinness, Commissioner for financial services, financial stability and Capital Markets Union, called the move from next-day transfers to 10-second transfers "seismic".
In its proposal published on 26 October, the EC noted that, in the EU, the architecture for IPs in the single currency "already exists".
"Yet today, nearly nine out of 10 credit transfers in euro are still processed as traditional 'slow' transfers. There is no reason why many citizens and businesses in the EU are not able to send and receive money immediately, the technology to provide for instant payments has been in place since 2017," she said.
McGuinness added that the ability to send and receive money in seconds is particularly important "at a time when bills for households and SMEs are increasing and every cent counts".
'Major boost' to Open Banking
Todd Clyde, CEO of Token, called the EC's new legislative proposal on instant payments "big news".
"We believe this is a major enabler for Open Banking payments and will help them to become a truly mainstream, pan-European payment method," he said. "Not only will this legislative proposal boost competition, but it will also, ultimately, create better payment experiences for consumers and businesses across the payments value chain."
He added that while just 11% of euro credit transfers are instant at the moment, once instant payments become available in all 27 countries in Europe, he expects usage to increase significantly, "which will be a major boost to Open Banking adoption".
The EC acknowledged that the slow roll-out and low uptake of IPs has prevented consumers and businesses in the EU from reaping the benefits, as yet.
"Universal availability of euro IPs is a necessary part of updating and modernising SEPA," the EC stated.
European Open Banking platform TrueLayer stated on LinkedIn that the proposal is significant, not only because it will be mandatory for banks to offer instant payments to customers, but also because instant payments "will cost as much as regular SEPA Credit transfers but will be free in most cases".
Meanwhile, Tom Greenwood, CEO of Volt, said: "Far from a regulatory or compliance burden, the new
legislation sets the stage for a renewed wave of innovation and growth for Europe's payments industry.
"The EC legislation mandating instant payments in the EU is set to be a landmark moment, not just in Europe, but for the payments industry worldwide."
The proposal fulfils a key commitment in the Commission's 2020 Retail Payments Strategy, targeting the full uptake of instant payments in the EU.
Industry response
Joe Morley, CEO of TrueLayer EU, said: "We are very encouraged by the European Commission's initiative to make instant payments mandatory across the eurozone.
"Instant payments and Open Banking together create an alternative payment method which can compete with established methods like cards."
Lauren Jones, director of Goodfin Consulting, wrote on LinkedIn: "There are many out there that don't see the value of cross-border instant payments. But I truly believe this will lead to new use cases. True instant payments is a cornerstone of Open Banking, CBDC [central bank digital currency] and new innovation," she added.
Tink's head of payments and platforms Tom Pope agreed that coupling Open Banking with instant settlement will allow Open Banking payments to be used across far more e-commerce use cases.
"Merchants will also benefit from instant settlement of funds, which is a real boost to their working capital. As a result, low-cost, high-success, secure payments based on Open Banking are more set than ever to become universal," Pope said.
However, while Tink welcomed the Commission's six-month (receiving a payment) and 12-month (sending) timelines for implementation, Pope called for "even faster" adoption, on the basis that many financial institutions already have the necessary infrastructure in place.
The newly-formed Open Finance Association (OFA) confirmed it will publish a position paper on the proposal.
Nilixa Devlukia, chair of the OFA, said that instant payments must be available to every European.
"They cannot be a premium feature, offered at a high cost to only a small number of consumers, as they are today," she added.