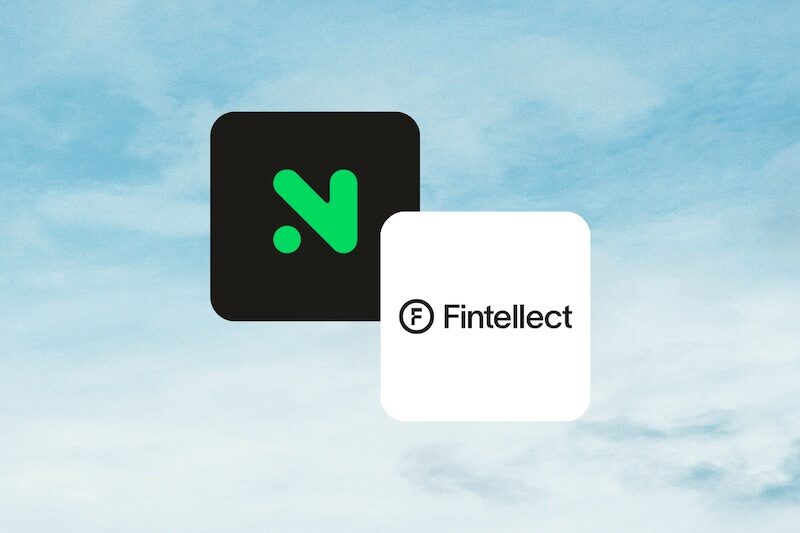 Fintellect chooses Nordigen's APIs to improve businesses' financial insights
GoCardless company Nordigen has joined forces with financial app Fintellect to enable European small businesses to view their bank balance and expenditure in real-time, on one dashboard.
The Open Banking data provider's APIs enable businesses to use Open Banking to connect their bank accounts to the Fintellect app.
Through the Nordigen integration, Fintellect will incorporate bank data from more than 2,400 European banks in one step, meaning that their users, across more than 10 countries, can easily access bank account data.
Prior to the integration, the same process would have taken Fintellect days, or several weeks.
Users of the Fintellect app will be able to view up to two years of their account history, as well as current transactions.
Danylo Golota, co-founder and chief marketing officer of Fintellect, called Open Banking "the pipe that feeds the bank account data into our dashboard".
"That's why it was vital to choose the best provider, one with reliable, high-quality APIs, a simple integration, and the ability to serve multiple markets. That led us to Nordigen," Golota added.
"Thanks to its Open Banking connections, Fintellect users can access an up-to-the-minute picture of their financial position and forecast future cash flow, both of which will help them improve the quality and speed of their decision-making."
"Our collaboration with Fintellect is a testament to our commitment to helping small businesses increase the efficiency of their operations and make better, more informed decisions powered by Open Banking data.
"We are proud to be a part of Fintellect's journey and we look forward to supporting its growth and success," said Rolands Mesters, co-founder and chief executive officer of Nordigen.
GoCardless announced its acquisition of Nordigen in July last year.
At Open Banking Expo UK in November, chief product and growth officer at GoCardless, Duncan Barrigan, and Mesters told delegates about the deal.
"When I first met Rolands through an investor, it was a real meeting of minds, and we loved so many different aspects of what they [Nordigen] had been doing. In particular, [we were] incredibly impressed with the way they'd built the widest connectivity in the business in 12-18 months from a standing start," Barrigan said.