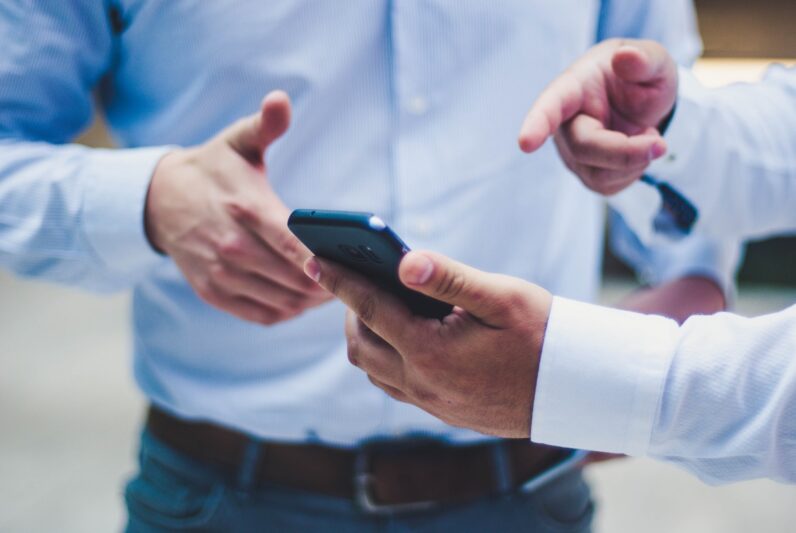 GoCardless adds Nordigen execs to leadership team in readiness for 'next phase' of growth
Three executives from Open Banking provider Nordigen, including co-founder Rolands Mesters, have joined GoCardless' leadership team, following its acquisition last year.
The leadership shake-up comes as GoCardless confirmed its intention to launch an Open Banking data offering in the next 12 months.
GoCardless acquired Nordigen in 2022, incorporating the Latvia-based company's Open Banking connectivity into its account-to-account network.
Mesters, co-founder and former chief executive officer of Nordigen, is now vice president of bank account data at GoCardless.
He will lead the newly-formed bank account data group with the aim of helping more businesses to use Open Banking data to offer new services, as well as to make quicker and more efficient decisions, and reduce fraud.
Fellow co-founder Roberts Bernans has been named vice president of connectivity, having previously been Nordigen's chief product officer.
In his new role, Bernans will be responsible for building and scaling GoCardless' connections to payment schemes globally and expanding its Open Banking connectivity "footprint".
Finally, former Nordigen chief technology officer Jake Sebastian-Jones has joined the product team at GoCardless, as a director of engineering.
GoCardless revealed in the coming 12 months it is planning to expand its variable recurring payments and 'PayTo' offerings in the UK and Australia, respectively, and introduce real-time payment capabilities in the US.
The company also confirmed plans to increase the global footprint of its anti-fraud feature 'Verified Mandates', which is already live in the UK, US, France and Germany, by launching in multiple markets.
Hiroki Takeuchi, co-founder and chief executive officer of GoCardless, said: "As we enter the next phase of our growth, Open Banking will be a key enabler, and data and connectivity will play a massive role.
"In-house connectivity will open up new revenue streams, taking us toe-to-toe with traditional Open Banking providers, while also helping us move faster and develop even better products and features. Open Banking data will underpin and enrich everything we do, delivering more value to our customers and spurring the creation of new products and services."
Mesters said: "By adding Open Banking data to GoCardless' offering, we can build a single port of call for all businesses that want to reap the many benefits of Open Banking, from faster, more secure payments, to creating more intelligent decisioning processes."
Bernans added that the release of features like 'Instant Bank Pay' and 'Verified Mandates' has seen GoCardless emerge as "a major player in the Open Banking space" over the past 18 months.
"The next phase is to bring Open Banking connectivity in-house. This means GoCardless can not only accelerate our speed-to-market for Open Banking solutions – we can also provide businesses a way to connect to multiple banks in multiple markets, all in one simple step," he said.
Mesters and Duncan Barrigan, chief product and growth officer at GoCardless, shared their vision of the acquisition during a Fireside Chat at Open Banking Expo UK in October 2022.