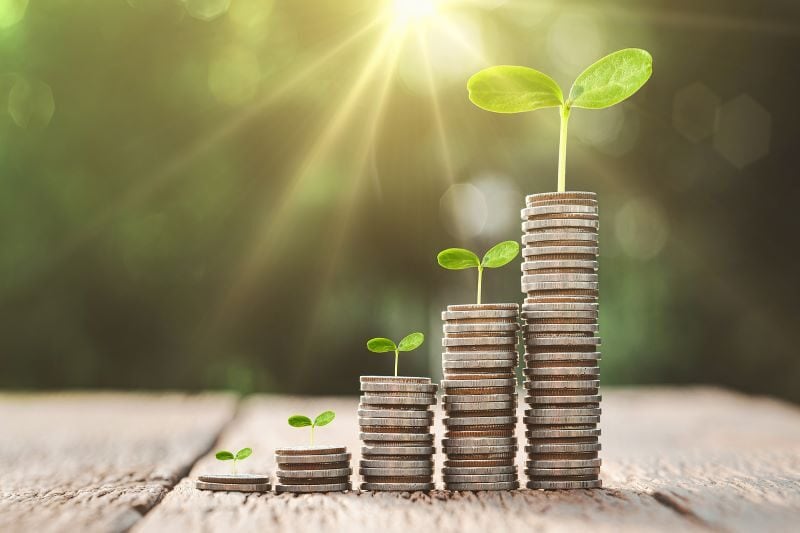 Moneyhub secures £35m investment from Lloyds Banking Group and Legal & General
Open Finance, Open Data and payments platform Moneyhub has secured an initial £40 million in its largest funding round to date, with backing from Lloyds Banking Group, Legal & General, and Shawbrook Bank.
In its latest funding round, UK-based Moneyhub raised £35 million from Lloyds and financial services group Legal & General, with Shawbrook providing an additional £5 million debt facility. Legal & General's investment is partially subject to regulatory approval.
As lead investors, Lloyds and Legal & General will take minority stakes in the business and will also use Moneyhub's Open Data technology to enhance their commercial propositions.
Moneyhub plans to use the proceeds to develop its range of pensions and wealth, payments, distribution, affordability, and Data-as-a-Service solutions.
The new funding will also be used to expedite the internationalisation of its technology, building on Moneyhub's presence in several countries already.
Samantha Seaton, CEO of Moneyhub, said: "Understanding and utilising customer transaction data for the benefit of the customer's financial wellbeing not only helps businesses fulfil their Consumer Duty regulatory obligations, but also empowers them to create further opportunities.
"We've been at the forefront of the data revolution and are now the mature and trusted choice for businesses looking to make the most of its capabilities."
Back in 2021, Moneyhub raised $18 million, an investment led by Sir Peter Wood, founder of Direct Line and Esure via, what was at the time, a newly-formed investment vehicle SPWOne, which invests in and supports fast-growing and innovative businesses.
She added: "Moneyhub has enjoyed significant growth over its lifetime, and this latest funding round will allow us to continue on this trajectory."
Wian Pieterse, fintech MD at Legal & General, said Moneyhub was "an obvious choice for us to invest in to accelerate our commercial goals and support the growth of our workplace savings business".
"Beyond the numbers, Moneyhub's purpose to improve financial wellbeing, fits well with our own purpose of building a better society to improve the lives of customers whilst creating value for shareholders," Pieterse added.
Kirsty Rutter, fintech investment director at Lloyds Banking Group, said: "This investment in market leading Open Finance and Open Data, represents an important step for us at Lloyds Banking Group.
"This is the first fintech investment following the announcement of our new strategy earlier this year, which targets investment in technologies and partnerships that leverage data-driven insights to create value for customers."
At Open Banking Expo Europe in Amsterdam last month, Moneyhub's director of proposition Simon Ripton discussed its involvement in the UK Pensions Dashboards Programme.
"We've just created a product called Pension Finder," he told delegates. "It allows people to consolidate and find lost pensions by connecting everything. We think it's a really nice tool and it is a pre-curser to the work we're doing within the wider pension industry."