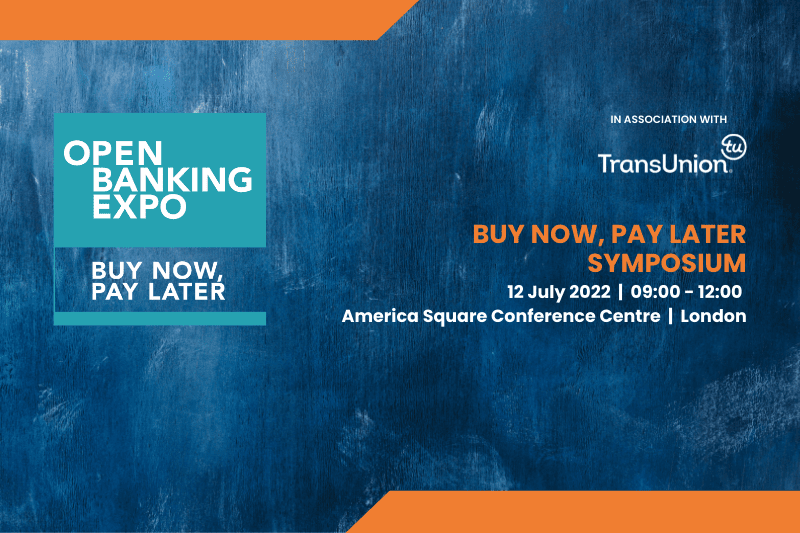 Open Banking Expo partners with TransUnion for inaugural BNPL Symposium
Open Banking Expo has partnered with global information and insights company TransUnion to launch a Buy Now, Pay Later (BNPL) Symposium in July.
The half-day event, which takes place on 12 July in London, features speakers from across the BNPL market, including Satrajit "Satty" Saha, CEO of TransUnion in the UK, Barclays Partner Finance CEO Antony Stephen, and Ruth Spratt, UK country manager at Zip.
Among the topics set to be discussed are the future of regulation and the need to put consumer protections in place, how to deliver "carefully curated" customer experience journeys, and what the future holds for data, credit scoring and affordability in the BNPL space.
Saha said: "Buy Now, Pay Later finance saw unprecedented growth during the pandemic, with our research showing nearly two in five UK adults now use these services at least some of the time when shopping.
"Aligning with changing consumer habits and supporting this growing market, TransUnion is the first UK credit reference agency to accept BNPL data into UK consumer credit reports. As we pioneer change in this area, we've been working closely with leading BNPL providers and the wider industry, so we're delighted to have partnered with Open Banking Expo to host the BNPL Symposium and look forward to what promises to be an insightful industry event."
Also confirmed to speak at the event are Shail Deep, chief product officer at TransUnion in the UK, Laybuy's founder and managing director Gary Rohloff, and Ryan Glancy, UK country manager at Biller.
Adam Cox, co-founder of Open Banking Expo, a global community of Open Banking and Open Finance executives, added: "We are thrilled to work with TransUnion on the inaugural BNPL Symposium. The BNPL sector is forecast to reach dizzying heights in the not-so-distant future. The pace of growth has been meteoric, meaning regulation needs to catch up.
"The Symposium offers a perfect opportunity to bring the leading voices in the industry to work with regulators, policy makers, consumers, merchants and the broader retail industry to ensure the longevity of the BNPL market."
To find out more information about the event and register for tickets, click here.