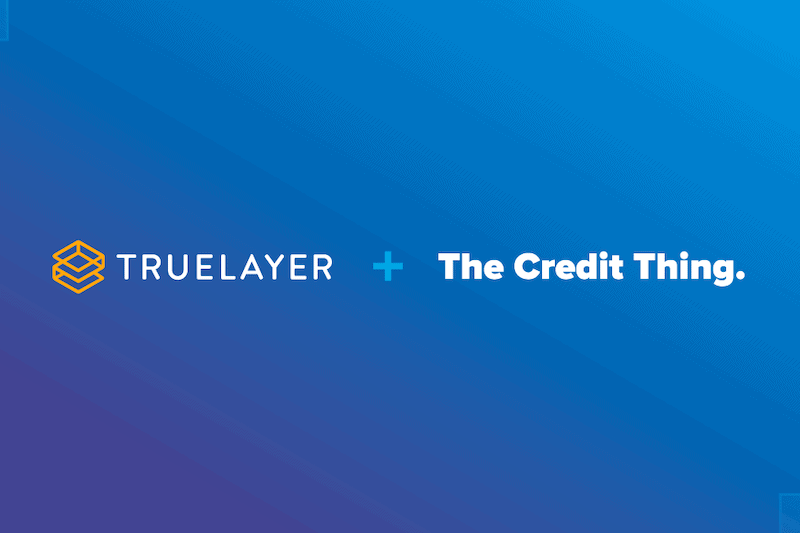 The Credit Thing and TrueLayer bring Open Banking recurring payments to consumer for the first time
Open Banking platform TrueLayer has today announced that The Credit Thing has successfully implemented its recurring payments API and made the first consumer variable recurring payment (VRP) transactions in the UK.
Matt Parish, Product Lead for VRP at TrueLayer, commented: "This is a significant day for the UK payments industry – the first business using variable recurring payments to deliver a better consumer experience.
"TrueLayer brings the transparency, speed and control of VRP to more people in the UK as a replacement for direct debit and card-on-file payments. We're delighted to be working with an innovator like The Credit Thing who has seen the massive potential of VRP to support its business."
The Credit Thing, which is focussed on helping the more than 15 million people in the UK with thin or non-existent credit histories prove their creditworthiness, uses Open Banking to securely link their bank accounts during the application process.
An existing TrueLayer customer for stand-alone consumer payments powered by Open Banking, The Credit Thing uses the firm's recurring payment API for an improved experience for repayments. With TrueLayer, consumers can mandate recurring payments in seconds and The Credit Thing receives instant notification.
Colin Hollingsbee, CIO for The Credit Thing, commented: "VRP is a real game changer. We're excited to be the first in the industry to do this with TrueLayer. This isn't innovation for the sake of it. It delivers meaningful benefits."
Kirill Zotin, CTO for The Credit Thing, added: "VRP integration may sound complex, but with the TrueLayer partnership it was seamless. I'm really glad that consumers using The Credit Thing already experience the future of payments."
By applying in-app rather than online, virtual cards are issued as soon as they are approved, which can then be added to Apple Pay or Google Pay, or used to pay for purchases online.
Recurring payments with TrueLayer provide The Credit Thing with instant access to the funds deposited. Consumers also have far more control. The process uses a single payment approval through a payment consent that is tied to a bank account and doesn't expire until it's revoked by the consumer, which removes the need for re-authentication or re-authorisation of transactions.  It's also a more cost-effective alternative. It removes the fees that are usually incurred with card payments and their potential for chargebacks.
TrueLayer launched the industry's first recurring payments API for both sweeping and non-sweeping in early May. This was followed by NatWest Group signing an agreement with the fintech to provide VRPs as a new payment option for businesses and consumers.
According to an industry report titled Consumer Priorities for Open Banking, Open Banking stands to save every adult in the UK on average up to £230.