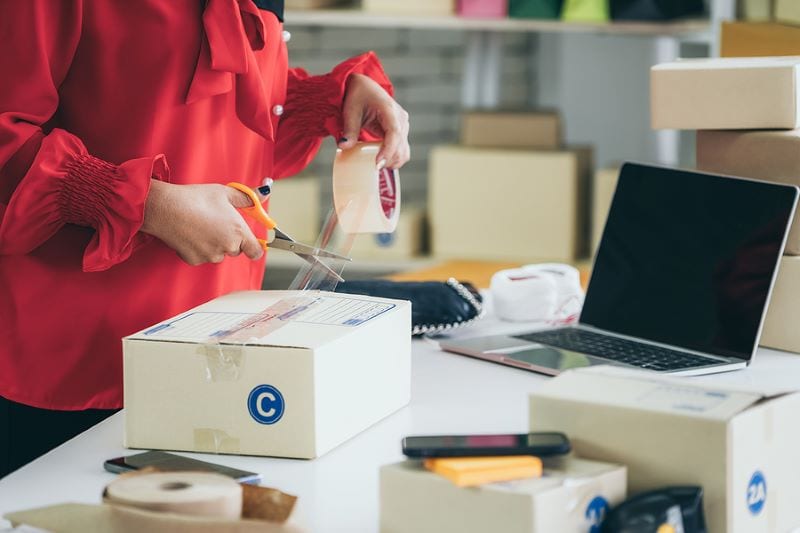 A third of UK online merchants invest in payments upgrades as customers abandon baskets
Nearly one-third of UK online retailers are investing in payments solutions as they fear going bankrupt amid more abandoned baskets, lower value orders and fewer repeat customers, according to new research. 
The study by European Open Banking platform Tink found that 50% of online retailers in the UK are worried about how their business will survive the next 12 months, with 41% "afraid" of bankruptcy. 
Two-thirds of retailers reported they are expecting to see, or are already seeing, more abandoned baskets – particularly at the point of payment (64%). 
Lower average order values and fewer repeat customers are also either expected or already being observed by 75% and 67% respectively, Tink revealed. 
However, in spite of the forecasts of recession, 32% of the 506 online merchants surveyed said they are investing more in upgrading their payment stack to reduce burdensome costs associated with their current payment methods. 
Tom Pope, head of payments and platforms at Tink, said: "As the economic situation becomes increasingly challenging, it's important that retailers can not only manage and reduce their costs, but retain customers with services that better meet consumer needs." 
Retailers also revealed they are seeking to cut a number of payments-related costs, including reducing payment acceptance fees (44%), lowering costs associated with fraud (35%) and cutting refund costs (40%). 
Pope added that it is "encouraging to see that retailers are investing in digital payment methods that help solve these issues".  
"Low-cost, low-fraud and zero-friction payments improve the user experience and lead to fewer abandoned baskets, while the ability to settle payments instantly will be essential for businesses who find themselves struggling with cash flow as the recession bites," he said. 
In a separate survey of 2,004 UK consumers, Tink found that 34% have abandoned their online purchases if they have to manually enter payment details or personal information at check-out, while for 46%, third-party authentication websites are "a major point of frustration". 
In October this year, Tink teamed up with money-saving app Snoop to provide consumers with personalised money management to support them during the cost-of-living crisis, using Open Banking.