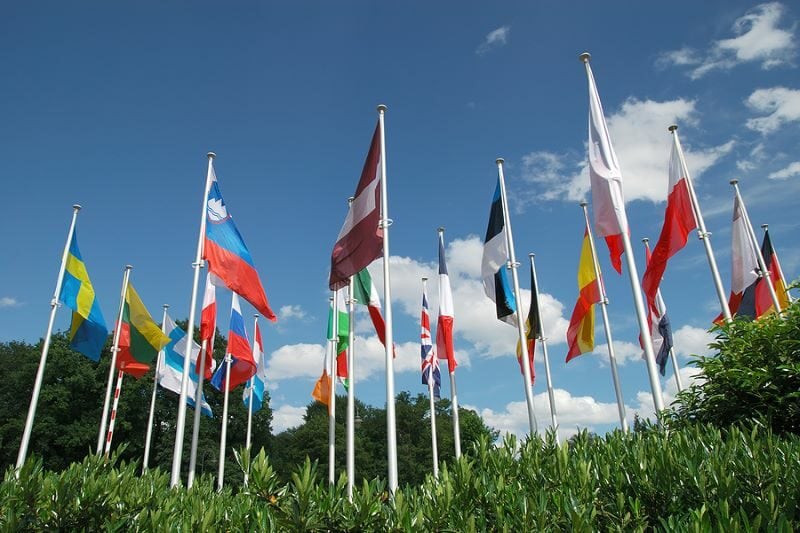 Central banks of France and Luxembourg take part in wholesale CBDC experiment
The central banks of France and Luxembourg assisted the European Investment Bank (EIB) in the issue of a two-year bond using private blockchain-based technology, as part of a wholesale Central Bank Digital Currency (CBDC) initiative.
Dubbed 'Project Venus', on 29 November the EIB issued a €100 million digital native bond under Luxembourg law, and settled using a tokenised representation of euro central bank money.
EIB appointed Goldman Sachs Bank Europe, Santander and Société Générale to issue and distribute the digital native bonds.
The launch of the bond under Project Venus is its second euro-denominated digitally native bond issue and the first using private blockchain technology.
The EIB also confirmed that Project Venus is the first syndicated digital bond issued by a public institution to be admitted on the Luxembourg Stock Exchange's Securities Official List.
EIB vice-president Ricardo Mourinho Félix said that blockchain has the potential to disrupt a wide range of sectors.
"It plays a central role in the success of Europe's green and digital transitions, and strengthens our technological sovereignty. Innovation is part of the EIB's identity and issuing this fully digital bond is another important step in helping to develop a fully digital ecosystem," he added.
Nathalie Aufauvre, general director of financial stability and operations at Banque de France, said: "This new experiment has brought together a large ecosystem under the aegis of two national central banks of the Eurosystem, a European supra-national issuer and major commercials banks.
"It shows how digital assets can be issued, distributed and settled within the Eurozone, in a single day."
The EIB digital native bond was issued and registered on a permissioned Distributed Ledger Technology (DLT) and the subscriptions were cash settled using experimental CBDC tokens. These were issued on a "distinct permissioned DLT", jointly operated by the Banque de France and the Banque centrale du Luxembourg.
Aufauvre added: "The Venus initiative confirms that a well-designed CBDC can play a critical role in the development of a safe tokenised financial asset space in Europe.
"It also aims to contribute to the Eurosystem reflections on how to improve our services to the wholesale market, in particular under the upcoming DLT Pilot Regime regulation adopted by the European Union."
"With this EIB innovative issuance under the Luxembourg law, the Banque de France and the Banque centrale du Luxembourg are proposing one possible cross-border answer to the growing interest from the market to perform digital native securities settlement with a central bank money token," said Gaston Reinesch, governor, and Nicolas Weber, executive director in charge of payment systems, at Banque centrale du Luxembourg.
New CBDC projects
In November this year, the Bank for International Settlements launched a new project with the central banks of France, Switzerland and Singapore to explore cross-border CBDC trading and settlement using decentralised finance (DeFi) protocols, with the aim to deliver a proof of concept by mid-2023.
Over in the US in September, the Digital Dollar Project (DDP) unveiled a sandbox to explore questions around the technical implementation of a US CBDC, with the inaugural cohort focused on cross-border payments.