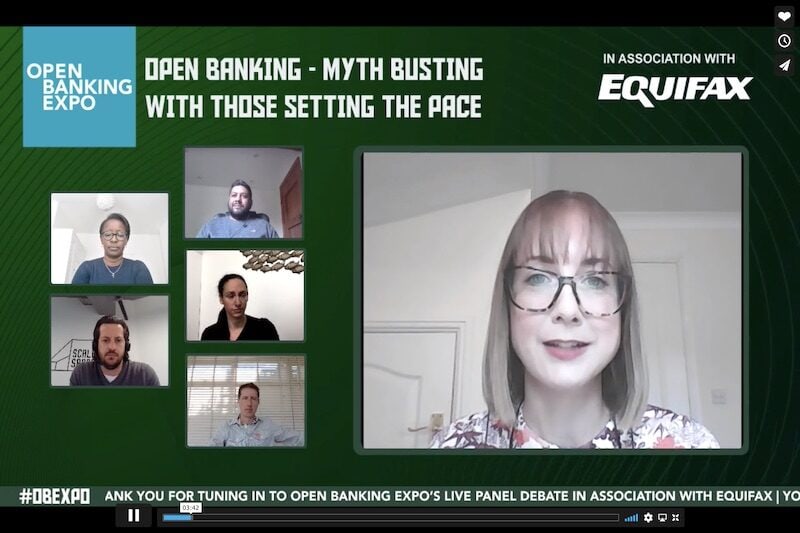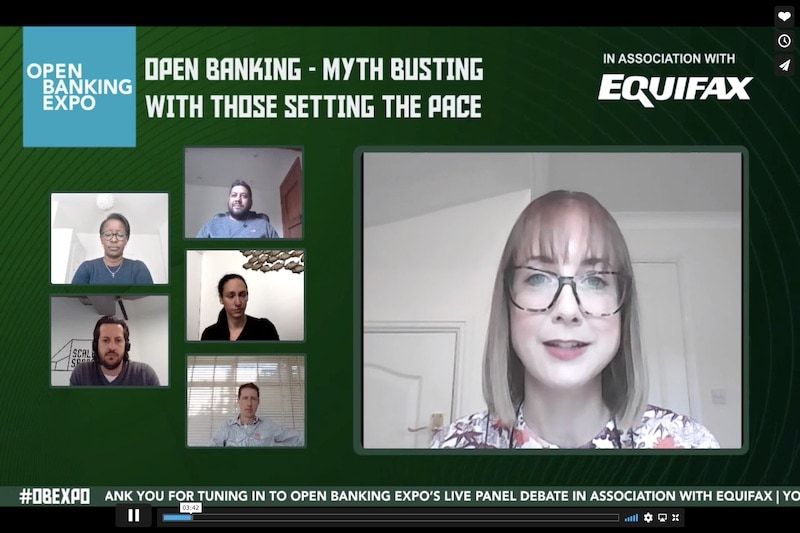 Why lenders should not 'worry' about the regulator's Open Banking stance
Lenders need not fear the adoption and integration of Open Banking data given the regulator's expectation that there should be "more, rather than less use of data", according to Noline Matemera, partner, financial services regulation at TLT Solicitors. 
Matemera, who was speaking as part of Open Banking Expo's live panel debate Myth busting with those setting the pace, said that it was "fair" to say there is a "degree of lender concern and worry" about the Financial Conduct Authority's (FCA) stance on Open Banking data. 
But she added that the FCA's business plan for 2021/21 shows "there is an expectation that they're looking for Open Banking to increase and hopefully evolve into the concept of open finance". 
The panel comprised industry experts from companies that have already taken the leap to adopt Open Banking, as well as experts from the world of regulation. 
Panellist Emma Steeley, CEO of AccountScore, an Equifax company, said: "We are clear that the regulator is not neutral when it comes to Open Banking, open finance data and are encouraging the lenders to use it."  
But she said that, from a lender's perspective, the reluctance to use this data stems from it being "a dataset that they haven't had to use historically". 
"The lenders are looking to go through the process of learning how to actually use the data and understanding what returns it can actually drive," Steeley explained. 
Steeley and Matemera were joined on the panel by Luck Enock, CEO of Oakbrook Finance, Sanjeev Pottay, commercial director at My Community Finance and Michael Hoare, chief credit officer at Ratesetter. 
"Using transactional data in credit risk has been around for decades," said Enock. 
"The challenge has been when you're outside of the big universal banks is, how do you get access to it?" 
When asked whether there is such a thing as too much data, Steeley said that "more data means better decisions". 
"It definitely means that yes, it is easier to say 'no' to a consumer. But you're saying no for the right reasons, so therefore that is a good thing. But also when you really understand the data, you're able to say 'yes' to more people that you may have said 'no' to before," she explained. 
Ratesetter's Hoare agreed: "Unequivocally, more data is better for a credit risk decision. But there's a distinction between the data that you use on an individual customer and an applicant, and all the data you capture and store to periodically reassess and re-optimise your strategy." 
Pottay said that My Community Finance has been able to "go back to the data that we've collected and revisit some of our credit decisions".  
"That's probably the way forward. Where can we add extra data that helps us to make better decisions in our credit underwriting processes right now?" he added. 
To watch the panel debate on demand, click here.