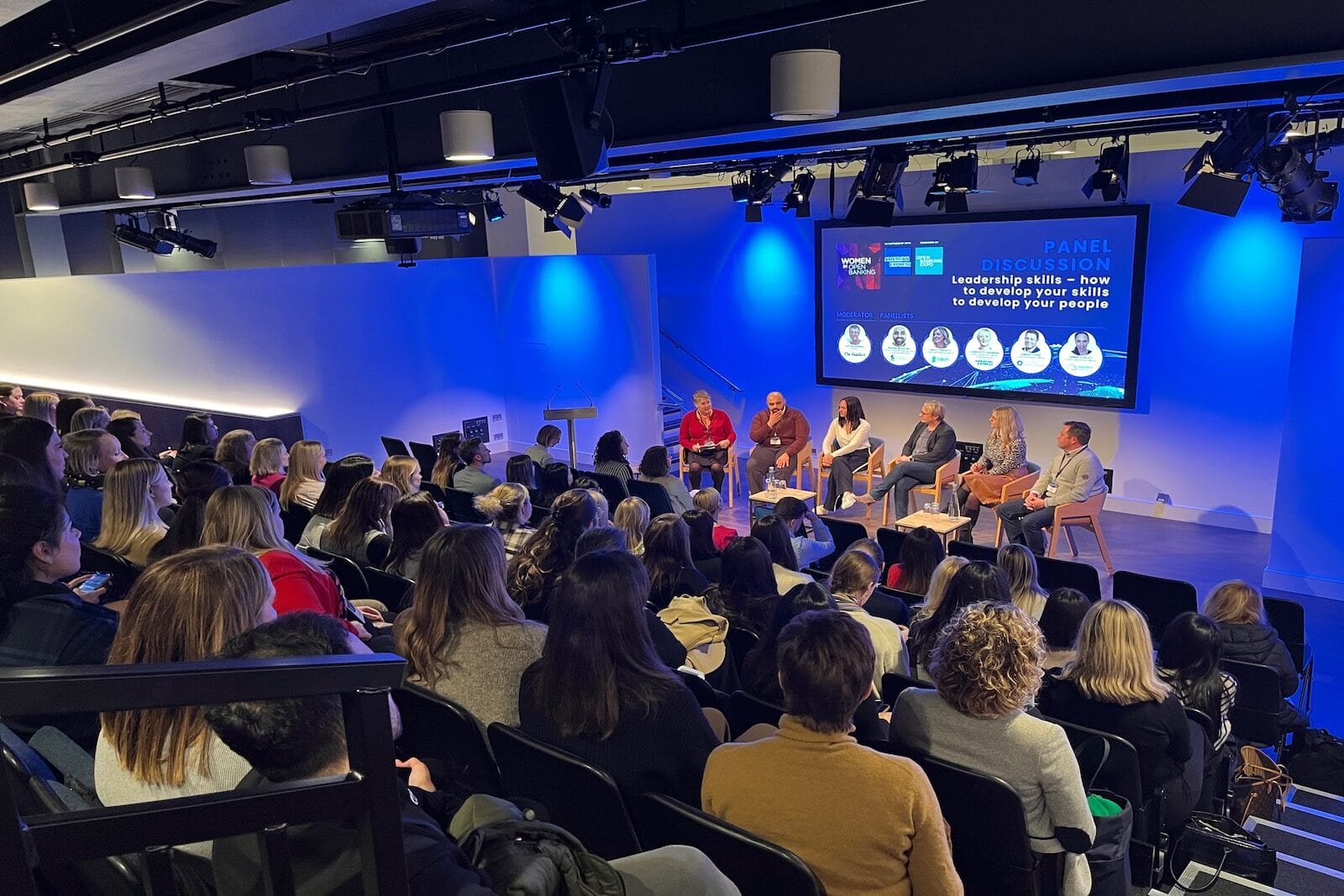 Members of Women in Open Banking identify the traits of a 'good leader'
The traits of a "good leader" are authenticity, humility, being an "active listener" and "hiring people that are better than you", according to speakers at the inaugural Women in Open Banking meet-up.
During a panel discussion on leadership skills, speakers from across the Open Banking industry were asked by moderator Joy Macknight, editor of The Banker, about some of the common traits found in good leaders.
Freedom Finance chief executive officer Emma Steeley identified authenticity and accountability as being fundamental, as well as "dignity and integrity".
Charlotte Duerden, chief customer officer, international at American Express, said a leader should be "an active listener", adding that "the whole point of being a good leader is hiring people that are better than you, and not being afraid of that".
They were speaking on a panel titled 'Leadership skills – How to develop your skills to develop your people', at the meet-up at the Science Gallery in London on 1 March, in partnership with American Express.
Empathy, integrity and humility were cited by Wasim Mushtaq, former transformation lead, financial markets at Standard Chartered Bank, as necessary skills for leadership.
He added: "Ask for feedback, take the feedback whether it's positive or negative, and improve. A lot of leaders I see just don't have that characteristic."
Further on in the discussion, the speakers were asked by Macknight about who they turn to for support to become a leader and their networks they have built.
Kirsty Spickett, chief marketing officer at Zilch, said that building a support network "doesn't just happen overnight".
"I like to call it my personal boardroom… but that takes time and effort. And you have to be as helpful back to your network as you're taking out. Because if you're just taking, it very rapidly becomes toxic for people," she told Women in Open Banking members.
Obconnect's chief strategy officer Simon Lyons discussed the benefits and uses of social media platforms, such as LinkedIn.
"It is so powerful – you've got a chance, every one of you, to build your own brand," he said.
Lyons' tips for LinkedIn are to "be entertaining, be informative, be knowledgeable".
The panel discussion followed a fireside chat with Ripple managing director Sendi Young, who also talked about "demanding authenticity" from leaders.
Watch the panel on leadership and the fireside chat in full at this link.
Visit the Women in Open Banking website to find out more about the initiative, register your interest and attend the next meet-up.
Main image L-R: Joy Macknight, Wasim Mushtaq, Emma Steeley, Charlotte Duerden, Kirsty Spickett and Simon Lyons.