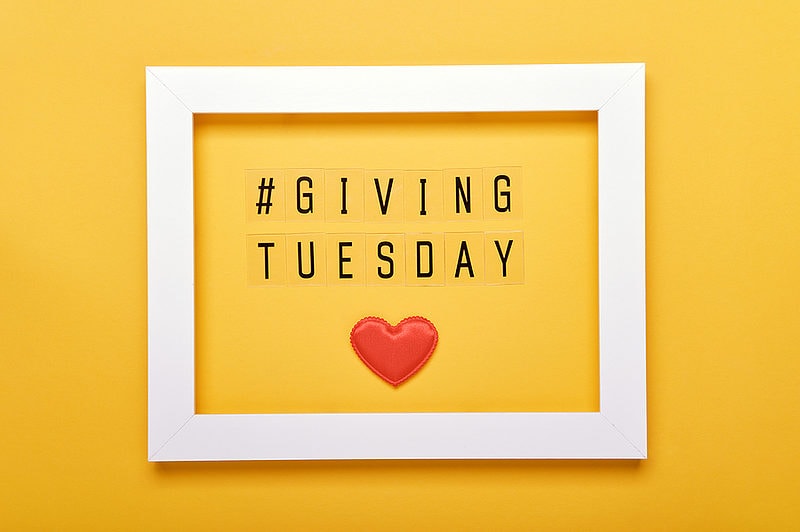 Q&A: GoCardless says Open Banking helps maximise every penny for charities
Open Banking is a force for good that has benefitted a growing number of industries, including the charitable sector. We caught up with Siamac Rezaiezadeh, senior director of product marketing at GoCardless, to hear how they have been utilising Open Banking, and variable recurring payments in particular, to help organisations like The Trussell Trust and Charity Right improve their fundraising streams and resources, especially amid the ongoing cost-of-living crisis.
1. Can you tell us more about your work, and in particular with organisations like Charity Right and The Trussell Trust? 
GoCardless is a global leader in direct bank payment solutions, making it easy to collect recurring and one-off payments directly from customers' bank accounts through direct debit and Open Banking. We've teamed up with The Trussell Trust and Charity Right to launch payment demos that help us gain real-world feedback while providing donations to their causes.
We partnered with The Trussell Trust just over a year ago to demonstrate how simple it is to make an instant donation using bank payments via Instant Bank Pay, which is the first Open Banking-powered feature we launched in the UK. Now we're working with Charity Right to showcase new Open Banking technology through the creation of variable recurring donations to the charity, which is particularly significant because it is a live non-sweeping VRP use case.
2. What challenges is the charitable sector facing when it comes to fundraising?
The Covid-19 pandemic caused many fundraising events to be cancelled or pivoted to online only – just look at the London Marathon. Now, the cost-of-living crisis is having its own impact in the form of higher operating costs and greater demand for charitable services. And the harsh reality is that when faced with an economic downturn and budgets become tight, charitable giving can be viewed as non-essential spending– with the recent reports suggesting that six in 10 people planned to cut back on discretionary expenditure. It's vital that charities have cost-effective ways to collect money in place, avoiding unnecessarily high transaction fees, and that, where possible, they are able to diversify their revenue streams.
3. How can Open Banking help unlock new revenue streams for the charitable sector?
We believe that Open Banking has the potential to change the way payments happen all over the world. New GoCardless and YouGov research found that bank payments are the world's most trusted payment method, chosen by 89% of payers. Now imagine taking the world's most trusted payment method and making it faster and more secure – that's exactly what Open Banking is doing.
Open Banking powered payments can help non-profits collect one-off and recurring donations, membership fees and fees for services.
Non-profits can also enhance their revenue streams by adding donation prompts like QR codes at events, in offline advertising or even in shop windows. All people need to make a donation through Open Banking is access to their mobile banking app or login – and let's face it, it's more unusual to meet someone without a smart phone these days. So, now you can simply scan, approve, and donate. It takes seconds and is ideal for those charities that don't own card readers or want to collect physical cash or cheques. 
4. If we were to crunch numbers, how do Open Banking payments compare to traditional payment options? 
Open Banking-powered payments are significantly faster compared to traditional payment methods. On average, GoCardless' Instant Bank Pay provides a successful payment confirmation within 12 seconds and has payout timings of up to one business day. In comparison, bank debit will confirm a successful payment within 24 hours and can take up to two business days or more to pay out. If we then compare it to credit cards, it is on average 54% cheaper than online card transactions and has just a 1% failure rate, whereas credit cards have an average failure rate of 14% for B2C transactions. 
5. What is stopping charities from exploring an Open Banking payments option?
Open Banking-powered payments are available to all organisations – from big businesses to small charities.
It's understandable that some charities may be hesitant to risk changing the way they collect payments. It can also feel like a mammoth task if you're a one- or two-person organisation. Besides, there's a growing challenge of keeping up with advancing payer needs and trends.  We want to help make this less intimidating for charities by offering handy guides, free webinars and, of course, by making it easy for them to just get in touch and talk to us. It's also why our partnerships with The Trussell Trust and Charity Right play such a crucial role in educating members of the public.
6. How easy is it to introduce an Open Banking payment option for a charity? 
In terms of setup, getting started with using Open Banking through GoCardless is super simple. The process is very similar to setting up a direct debit, and organisations can be up and running within two weeks. You can then add payment links to your website, social media or newsletters in the same way you may have done previously. 
In terms of introducing it as a payment option to supporters, this also doesn't have to be complicated. We've seen a rise in the number of charities asking people to cover the cost of processing their donations, so adding a line to your supporter newsletter, blog or on your website explaining that it is more cost-effective for your cause will give many people enough incentive to try it.
7. What do consumers stand to gain by using Open Banking payments to donate?
Ease of use: An Open-Banking powered payment enables you to make a payment in the UK without having to enter your payment details. You just click through, open your banking app and confirm the payment. It's really easy, no manual entry or super memory is required.
Security: Knowing your details are safe is crucial for any consumer. Open Banking-powered payments don't require the entry of bank details on a website checkout page, so it's secure.
Maximising every penny that your chosen charity receives. Another of our new customers, one the world's biggest online donation platforms JustGiving, recently wrote a blog for the GoCardless website which shares their experience of adopting Open Banking. JustGiving was one of the first adopters of Open Banking payments in 2019, so they were able to share anecdotal evidence that donors 'value the fact that Open Banking payments reach their friends' charitable causes more quickly, and with less skimmed off by intermediaries on the way. Our consumer studies also indicate a preference for the greater reliability of Open Banking when it comes to larger donations.'