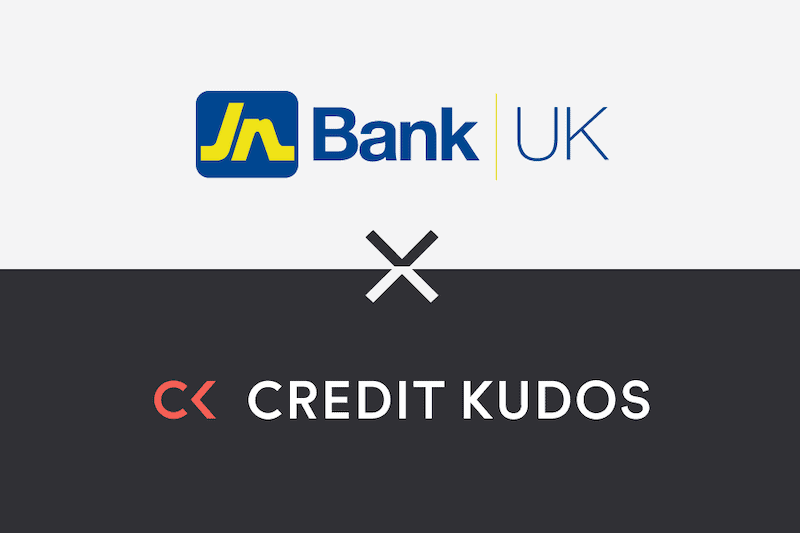 JN Bank UK partners with Credit Kudos to enhance its underwriting decisions
JN Bank UK, the British branch of Jamaica's third-largest bank, has partnered with challenger credit reference agency Credit Kudos to improve customer experience and its underwriting decisions, as well as to reduce time spent on manual underwriting substantially.
JN Bank UK launched its range of saving accounts and unsecured personal loans to the UK market in October 2020, and since July 2021 has been using Credit Kudos' Open Banking insights to gain a more in-depth, up-to-date understanding of the financial health of people applying for credit. This enabled the bank to assess an individual's affordability with greater accuracy while continuing to lend responsibly.
"Our mission is to help our customers access financial services in a way that works for them," said CEO of JN Bank UK Dean Fensome. "Embedding Credit Kudos' Open Banking insights into the lending process helps us to deliver on this mission, and make credit available to people in a way that matches their financial situation. Not just this, but the level of automation that Open Banking provides significantly improves efficiency, meaning we can dedicate more time and resources to our customers."
Four in ten loan customers are already using Open Banking to apply, with this number expected to increase in the coming months.
Commenting on the latest partnership, CEO and founder of Credit Kudos Freddy Kelly said, "The power of Open Banking is undeniable in delivering countless benefits to both lenders and their customers. From cost savings to making faster, more informed and inclusive lending decisions, and improving the customer journey, JN Bank UK demonstrates just how central Open Banking insights are in helping lenders develop a thorough understanding of the individual in question."
The partnership comes as data from Credit Kudos' Borrowing Index report shows that one in five (20%) borrowers were more likely to turn to forms of credit they would not have considered before the pandemic, including short-term or payday loans and unauthorised overdrafts. These findings highlight the importance of making affordable credit available to people quickly and responsibly, and Open Banking can support lenders like JN Bank UK to do this.